Cons:
Battery life gets mixed reviews. The Verge's Patel said he was all-too-often fretting about the watch's battery life, which he said barely lasts a day. "After one particularly heavy day of use, I hit 10% battery at 7 p.m., triggering a wave of anxiety," Patel noted.
Re/Code's Goode was more impressed: "One day this past week, I woke up at 5:15 a.m., exercised for an hour using the Watch, ran Maps during my commute, made phones calls and received notifications throughout the whole day, and by 11 p.m. the Watch was just hitting its Power Reserve point."
Everyone dislikes the third-party apps. All the reviewers felt apps not made by Apple were half-baked at best.
"Apps -- which download to the watch automatically if you've installed them on your iPhone -- are relegated to a secondary launch screen that's attractive but harder to use, a cluster of tiny circles that you have to zoom in on and fish out, like some weird game," complained the Journal's Fowler.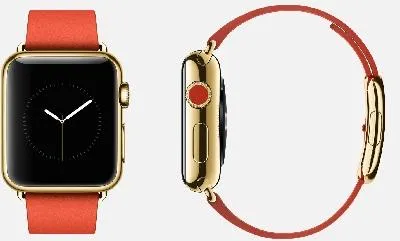 The Apple Watch is buggy. The Verge's Patel said the watch was too slow to turn on the screen when he wanted to check the time, and apps often stuttered or paused. Apple told Patel a system update will clear up the problems, but didn't say when that might arrive.
Calling from your wrist left USA Today's Baig wanting more: "Making or answering phone calls from your wrist gets a lot of attention. It's not a great experience though. The speakerphone on the watch isn't very loud. I struggled to hear the other person during watch calls in my car and in Times Square."
[Read about what Apple should have made instead of a watch.]
An iPhone 5 or later is required. The Apple Watch only works with the newest iPhones, so if you're rocking an iPhone 4 or 4s you're out of luck. It won't work with Android phones at all.
The Apple Watch has its own charger that isn't compatible with other Apple chargers, such as those for the iPhone or MacBooks. All the reviewers complained that it's yet something else to pack in your briefcase when hitting the road.
The Bottom Line
The Journal's Fowler said he won't spend $1,000 on a stainless steel Apple Watch, but he'd pony up $400 for the 42-mm Sport Edition model. USAToday's Baig simply said, "I want one."
"Apple Watch is not a cure-all, and it's likely not a timepiece you will pass down to your grandkids," concluded Re/Code's Goode. "It is a well-designed piece of technology that will go through a series of software updates, until one day, years from now, when the lithium ion battery can no longer hold much of a charge and it won't seem as valuable to you."
In the end, the Apple Watch suffers from the same limitations that all smartwatches do.
"For all of its technological marvel, the Apple Watch is still a smartwatch," said Patel, "and it's not clear that anyone's yet figured out what smartwatches are actually for."
The Apple Watch can be preordered beginning April 10. It goes on sale April 24.
Attend Interop Las Vegas, the leading independent technology conference and expo series designed to inspire, inform, and connect the world's IT community. In 2015, look for all new programs, networking opportunities, and classes that will help you set your organization's IT action plan. It happens April 27 to May 1. Register with Discount Code MPOIWK for $200 off Total Access & Conference Passes.