Fitbit, the maker of wearable fitness trackers, apparently had a very merry Christmas. The company's iOS app shot to the No. 1 spot for free apps in the iTunes store on Christmas Day, and has remained in the top slot in the days following December's big gift-giving holiday.
While there's no direct correlation between app downloads and sales of Fitbit's many fitness trackers, the big surge in downloads indicates that a lot of people gave -- and received -- these wearables as gifts this year.
It stands to reason that fitness would be top-of-mind as consumers assess the aftermath of multiple holiday feasts during the month of December, and prepare their New Year's resolutions to reverse the effects of holiday indulgence.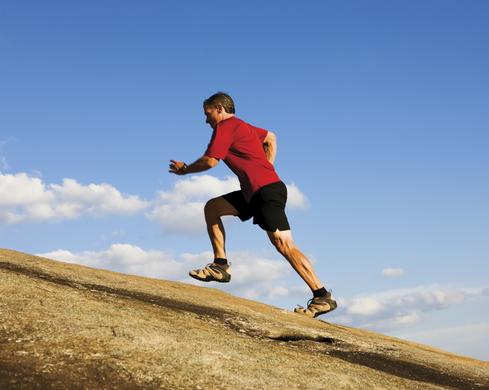 Fitbit wearable fitness trackers are sophisticated pedometers that allow their owners to track sleep, steps, and fitness activities. Fitbit's array of products includes the Zip, One, Flex, Charge, ChargeHR, and Surge wearables, plus the company's Aria scale. More sophisticated models offer heart-rate trackers and altimeters, which can be used to track flights of stairs climbed.
While free apps are available for basic fitness tracking, Fitbit users can also pay for premium memberships through which they can keep historical data and also export it. The company's mobile and Web apps also enable tracking of food consumption, including calories and other nutrients. The service is a gold mine of data for enthusiasts of the so-called quantified self movement.
Fitbit will likely cash in big. Most of its wearable devices are more moderately priced than many smartwatches on the market, making them a popular choice. How popular? We'll see that in another month or so.
[How did Fitbit fare last quarter? Read Fitbit, Apple Lead Wearables Market in Q3, IDC Finds.]
Fitbit will report holiday-period sales during its February earnings announcement. If past years are any indication, those sales are likely to be robust. Fitbit's strongest quarter historically has been Q4.
During Q4 2014, Fitbit sales hit $370 million, a 246% increase from the $107 million sold during Q4 2013.
In 2015, Fitbit gained formidable competition from Apple's long-awaited Apple Watch, which hit the market in April 2015. Yet, Fitbit still leads the wearables market with a 22% share, according to the Worldwide Quarterly Wearable Device Tracker report released earlier this month by market research firm IDC.
IDC is forecasting the worldwide wearables market will reach a total of 111.1 million units shipped in 2016, up 44.4% from the 80 million units that were expected to ship in 2015. The compound annual growth rate (CAGR) for wearable device shipments is forecast at 28% through 2019, according to the firm's December Wearable Device Tracker report.
Even after the Apple Watch hit the market, Fitbit held onto its No.1 spot in wearables marketshare, with 4.4 million units shipped during March through June 2015, according to IDC's Wearable Device Tracker report for Q2. Apple debuted in the No. 2 spot in the Q2 report, with 3.6 million units shipped during the quarter.
In its Q2 Wearables Device Tracker report IDC said: "Fitbit resonates with customers because it has remained true to its simple value proposition of tracking fitness to encourage healthier lifestyles rather than promising the multi-purpose functionality that most smartwatches have sought."
That said, IDC is bullish on smartwatches overall, and Apple Watch in particular.
IDC expects smartwatches to drive growth for the wearable device category in the years ahead. Its most recent forecast for smartwatches predicts a CAGR of 42.8% between 2015 and 2019.
Yet, this past week's Fitbit app download frenzy bodes well for these purpose-built fitness trackers during the busy holiday quarter. In its December Quarterly Wearable Device Tracker report, IDC senior research analyst Jitesh Ubrani called Fitbit and other fitness wearables the most common type in use today, but said others would emerge over the next few years.
"We expect a proliferation of form factors and device types," he said. "Smarter clothing, eyeware, and even hearables (ear-worn devices) are all in their early stages of mass adoption."
**Elite 100 2016: DEADLINE EXTENDED TO JAN. 15, 2016** There's still time to be a part of the prestigious InformationWeek Elite 100! Submit your company's application by Jan. 15, 2016. You'll find instructions and a submission form here: InformationWeek's Elite 100 2016.