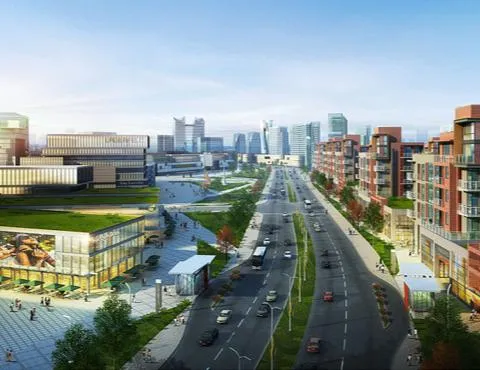 Internet Of Things: 8 Cost-Cutting Ideas For Government
(Click image for larger view and slideshow.)
Drivers today may fume at each other in fits of road rage, but within a few years their cars will be negotiating to avoid accidents.
On Monday, the National Highway Traffic Safety Administration (NHTSA), part of the US Department of Transportation (DOT), said it will move ahead with a plan to draft rules covering the implementation of vehicle-to-vehicle (V2V) communication technology for crash avoidance.
US Transportation secretary Anthony Foxx said in a statement that the technology will play an important role in getting people to their destinations safely while ensuring continued US automotive industry leadership.
Unlike the technology behind Google's self-driving cars, V2V communication is not intended to replace human drivers with automated braking or steering (though the NHTSA is investigating active sensors). Rather, in conjunction with V2I (vehicle-to-infrastructure) systems and GPS data, it's designed to augment situational awareness. It does this by transmitting speed and position data 10 times every second over a dedicated short-range communications (DSRC) network.
DSRC is similar to WiFi but it operates over a different portion of the radio spectrum: a 75-MHz band around 5.9 GHz. It was chosen over the unlicensed 2.4-GHz and 5-GHz WiFi bands because the proliferation of WiFi-enabled devices could lead to network congestion and interference. In addition, DSRC has been designed to prioritize data associated with safety applications and to handle outdoor networking between vehicles moving up to 120 mph. WiFi was designed for indoor usage at walking speeds.
With V2V and V2I data, the NHTSA believes it can identify risks and help drivers avoid collisions. Two of the potential V2V applications being explored are dynamic speed harmonization and queue warning. Dynamic speed harmonization calculates optimal speeds for vehicles to avoid highway congestion, for automatic or manual speed adjustment. Queue warning checks for car queues in the roadway ahead and provides information about slowdowns.
The NHTSA is still finalizing the results of a year-long pilot study of V2V technology and expects to publish its findings in a few weeks. David Friedman, acting administrator of the NHTSA, in a blog post said the technology "has the potential to help drivers avoid or mitigate 70% to 80% of vehicle crashes involving unimpaired drivers, and that could help prevent many thousands of deaths and injuries on our roads every year."
[This may be a case of public safety vs. personal privacy. See Do Drivers Need More Privacy Protection?]
Though the technology will take decades to become commonplace, its privacy implications can be expected to stir contentious debate. For instance, deploying police officers to catch speeders becomes unnecessary when cars broadcast their speed data 10 times a second -- tickets could be emailed the moment a car exceeds the legal limit. Alternately, cars could have their speed limited to what the law allows, which would cut revenue from moving violation fines, leaving municipal leaders searching for new taxes to cover the shortfall. Or insurance companies might require speed limit compliance monitoring as a condition of a favorable rate, if the option to exceed speed limits remains in human hands.
Cars will soon be talking to one another using V2V communications, but it remains to be determined who or what will be listening and whether cars, their drivers, and other interested parties will be required to act on what's said.
Find out how a government program is putting cloud computing on the fast track to better security. Also in the Cloud Security issue of InformationWeek Government: Defense CIO Teri Takai on why FedRAMP helps everyone.