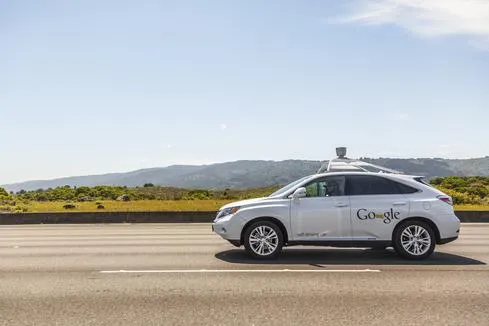 Google, Tesla, Nissan: 6 Self-Driving Vehicles Cruising Our Way
(Click image for larger view and slideshow.)
Aside from connected vehicles, a number of different consumer uses will continue to account for the greatest number of Internet-connected devices, fueling a booming market for the Internet of Things. At the same time, enterprises will account for the largest spending on these devices, according to a Nov. 10 Gartner report.
Including consumer devices, the Gartner report predicts IoT devices will encompass more than 6.4 billion connected objects in use by 2016, a 30% rise from this year.
In turn, that number is expected to further explode by 2020, where the IoT market will include 20.8 billion things.
Overall, the IoT market will support total services spending of $235 billion in 2016, up 22% from this year, with services dominated by the professional category, in which businesses contract with external providers in order to design, install, and operate IoT systems, according to Gartner.
"IoT services are the real driver of value in IoT, and increasing attention is being focused on new services by end-user organizations and vendors," Jim Tully, vice president and distinguished analyst at Gartner, wrote in the report.
The Gartner report is another indication of the growing importance of IoT and how connected devices, along with the data these devices collect, are changing the way IT is viewed within large businesses and enterprises.
A report released earlier this year by IDC projected that the worldwide IoT market would grow from $655.8 billion in 2014 to $1.7 trillion in 2020 with a compound annual growth rate (CAGR) of 16.9%, led by devices, connectivity, and IT services.
Together, those three are estimated to account for over two-thirds of the worldwide IoT market in 2020, with devices (modules and sensors) alone representing nearly a third of the total, although the forecast predicts purpose-built platforms, application software, and "as-a-service" offerings would capture a larger percentage of revenue by 2020.
These changes to how people interact with these Internet-connected devices, whether it's a Nest thermostat in the home, or complex systems in the industrial sector, are coming sooner rather than later.
In 2016, Gartner predicts the installed base for cross-industry IoT devices would reach just over one billion, while vertical specific devices would top 1.2 billion.
At the enterprise level, Gartner separated connected things into two categories, including generic or cross-industry devices that are used in multiple industries, and vertical-specific devices that are found in particular industries.
Meanwhile, spending on cross-industry IoT devices is expected to reach around $200 billion, while vertical specific IoT spending comes in at $667 billion.
Cross-industry devices include connected light bulbs; heating, ventilation, and air conditioning (HVAC) systems; and building management systems that are mainly deployed for purposes of cost-saving.
The second class includes vertical-specific devices, such as specialized equipment used in hospital operating theaters or field-based infrastructure projects, tracking devices in container ships and on airplanes, and others.
[Read more about Apple's Project Titan.]
"Connected things for specialized use are currently the largest category, however, this is quickly changing with the increased use of generic devices," Tully wrote. "By 2020, cross-industry devices will dominate the number of connected things used in the enterprise."
In the consumer market, the most visible and popular devices include smartwatches, fitness trackers, and high-profile consumer items like connected cars, refrigerators, and other home appliances.
In terms of hardware spending, consumer applications will amount to $546 billion in 2016. The use of connected things in the enterprise will drive $868 billion in 2016, and 5.5 million new things will get connected every day next year.