Google believes Chromebooks can supplant traditional PCs in the enterprise. On Thursday, at a media event in San Francisco, the company announced a new Chromebook model from Dell designed to meet enterprise requirements.
"We believe that Chromebooks are now ready for work," said Rajen Sheth, director of product management, Android and Chrome for Work and Education.
Google said as much in 2011, when the company's hardware partners debuted their initial Chromebook models. "We think this will fundamentally change the way people use computing in companies," said Google's newly designated CEO Sundar Pichai, then senior VP of Chrome, at Google I/O 2011.
But businesses balked. Chromebooks didn't do much offline. They were underpowered. They couldn't run the apps enterprises relied on or integrate with enterprise systems. And the unmoveable browser windows in Chrome OS until April 2012 defied interface expectations, a problem that Microsoft confronted in Windows 8.
Schools, however, appreciated the Chromebook value proposition, which emphasized security, manageability, and affordability. And by 2013, they began buying the devices in bulk.
Google designed Chromebooks to fit computing's future in the cloud, and to avoid the pain of administering a traditional computer. But over the last four years, it has been building bridges to computing's past, which remains closer than it appears in the company's rear-view mirror.
"Files are so 1990," said Pichai in 2008, as recounted by Steven Levy. "I don't think we need files anymore."
It turns out we do. Sheth said that while Google's view of computing hadn't fundamentally changed, the reality is that businesses rely on files. Thanks to various Chrome extensions, Chromebooks can now access Box, Dropbox, OneDrive, and Windows File Shares (SMB/CIFS). The past and the future have finally reconciled in Google's present.
Chromebooks are no longer paperweights in the absence of a network connection. Google's major cloud-based apps now run offline, as do many other Web apps. Chromebooks can also run Android apps from developers who have enabled that possibility.
Chromebooks can also connect to Microsoft infrastructure and legacy apps using Citrix's Chrome receiver, Dell vWorkspace, and VMWare. Printer support has been improved through Cloud Print 2.0 and a new API. And Chromebook VPN support has been expanded beyond Cisco AnyConnect to include Dell SonicWall and Pulse Secure, with support for F5 Networks and Palo Alto Netorks expected shortly.
Dell's Chromebook 13, which ranges in price from $399 to $899, is easily the most attractive Chromebook since Google's Chromebook Pixel. "It's something you'd be proud to carry," said Kirk Schell, VP and general manager of commercial client solutions at Dell, as if previous Chromebooks were a source of shame.
It was never that bad, but most previous Chromebooks apart from the Pixel, models engineered for affordability, fell short of Apple's comparatively pricey and elegant MacBook Air as status symbols.
The Dell Chromebook 13, available on Sept. 17, comes with either an Intel Core i3 or i5 processor and up to 8GB of memory. It promises up to 12 hours of battery life. It's available with Dell KACE, an inventory management and help-desk service, Dell SonicWALL Mobile Connect VPN, and Dell Wyse Workspace desktop virtualization software, for accessing Windows applications.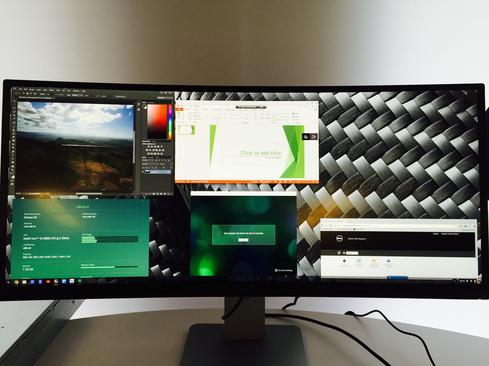 Manesh Patel, CIO of electronics maker Sanmina, said that his company has been deploying Chromebooks widely, particularly on factory floors. The Chrome OS environment, he said, has reduced the company's total cost of ownership by about half.
For businesses, it's all about cost, manageability, security, and support. There's less of the fetishistic fascination with devices seen in the consumer world. Asked about price range of the Dell Chromebook, Schell said, "The device is about 20% of the value proposition." Dell business customers are buying a relationship. And finally, Google is ready for the commitment.