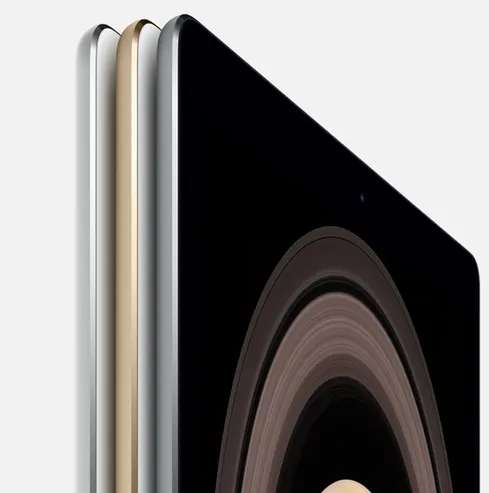 iPad Pro Vs. Competition: What's The Best Business Tablet?
(Click image for larger view and slideshow.)
With Apple's iOS 9 bringing renewed attention to ad blocking, Google's former head of Web spam Matt Cutts suggested Internet users consider an alternative, Google Contributor, a subscription service that enables you to pay for online content with fewer ads.
Google Contributor was introduced as an experiment in November 2014. It offers monthly subscriptions to Google Account holders with a Gmail address at three levels -- $2/month, $5/month, or $10/month. These funds allow the subscriber to compete with advertisers in auctions for ad space when visiting participating websites.
"The more you contribute, the fewer ads you see," said Cutts in a blog post on Thursday. "The handwave-y explanation is that when you go to a website, your monthly subscription actually bids on your behalf in ad auctions."
Winning one of these automated auctions means you get to fill the ad space being presented to you. Google will do so by default with a message that says, "Thank you for being a Contributor" or with a pixel pattern.
But Cutts observed that subscribers can supply their own HTML for the ad space they've acquired under Contributor's "Advanced settings" menu. "You could replace ads with pictures of kittens or your family," he said. "Or make ads your to-do list, or a reminder to get back to work."
Users of Greasemonkey for Firefox or Tampermonkey for Chrome have long been able to do this, but without the involvement of Google or online publishers.
When Contributor launched, it was available to a small group of participating publishers. But Cutts says it's now open to any US-based website using Google's ad services, specifically AdSense or DoubleClick for Publishers.
Google allows publishers to make some, all, or none of their ad inventory available to bids from Contributor subscribers.
For those bothered by the ethical issues raised by ad blocking -- and many people see no such issues or find justification in the behavior of advertisers -- Google Contributor offers a convenient way to support valued content while seeing fewer unwanted ads.
Contributor falls short of complete ad blocking, however. The $2 tier blocks 5% to 15% of Google ads and has no effect on ads from other providers. The $5 tier blocks 15% to 25% of Google ads, and the $10 tier blocks 25% to 50% of Google ads.
Google's pricing structure suggests $20 per month would be enough to block all Google ads, but that's not an option at present. Asked whether full ad blocking might be an option in the future, a Google spokesperson said in an email, "We're continuing to test Contributor with a number of users and publishers and are very happy with the results so far but don't have more specific plans to share."
On The Down Side
Contributor has other shortcomings. It provides no details about how it deals with privacy and ad tracking -- ad blockers will block analytics, Contributor should do the same. It doesn't work for ads served through mobile apps. And maintaining ad placeholders misses an opportunity to reduce page bloat -- removing ads and their supporting code tends to improve both page appearance and page load times.
Most significantly, Contributor has subscribers paying for ad space rather than content. Why is Google even involved in a transaction that should involve only the publisher and the consumer?
While it may be in Google's interest to create equivalency between ads and content, they're not the same thing and their values differ. The price of ad space varies with Google's auction system and can go up or down for many different reasons. But Contributor subscribers participate to pay for content, not to auction their attention.
Pricing content isn't easy, but there are ways to do it. Implement a paywall and you'll quickly establish the value of the content -- if no one pays, you know you're charging too much.
Utimately, content is worth what someone will pay for it. But what would you pay for a news article, gossip column, video talk show, or detailed investigative report? It's tough to know before you've viewed it, which makes paywalls challenging. That's where publisher brands come into play.
Paying for ads through Contributor may be a convenient proxy for buying content, but in doing so you're supporting the status quo. By paying for online ads, you're propping up the producers of cynical listicles, cat videos, churnalism, content farms, malvertising, click fraud, intrusive tracking, and unwanted pop-ups. You're paying to sustain the very system that drove people to ad blocking.