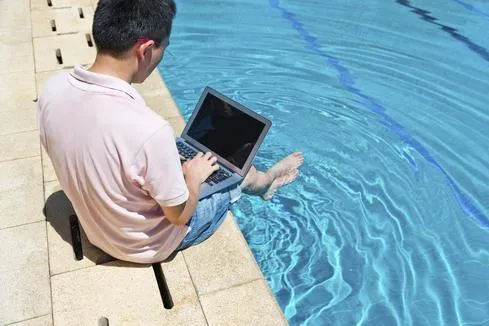 Apple Watch, Sony Xperia Z3 And Other Hot Summer Gadgets
(Click image for larger view and slideshow.)
Search giant Google is looking to give its Nexus line of products a boost with the release of two smartphones later this year, according to a report on AndroidPolice.
One device, codenamed Bullhead, would sport a 5.2-inch display and be manufactured by LG, while the second, codenamed Angler, would boast a 5.7-inch screen and will be made by Huawei.
The report makes no mention of the flavor of Android the smartphones would be running, but it appears likely that both will feature the upcoming Android M flavor, which is due to be announced at Google I/O later this week.
Google I/O is slated to kick-off later this week on Thursday, May 28. There are a number of announcements expected, including the new version of Android, details about the company's plans for virtual reality, and even an update on how many women Google plans to hire to help diversify its workforce.
The AndroidPolice report, which claims an unnamed but "reliable" source, said the LG model would run off a Qualcomm Snapdragon 808 processor and feature a battery around 2700mAh, while the Angler will reportedly pack a battery with 3500mAh capacity and run a Snapdragon 810 chip.
The article also claims Google will not add another Nexus tablet to the family of devices, which currently includes six smartphones and four tablet computers.
Although all the devices that run Android and Google manages the design, development, marketing, and support of the smartphones and tablets, additional development and, most notably, all the actual manufacturing are carried out through partnerships with original equipment manufacturers (OEMs) like LG, Huawei, and others.
In its first quarter earnings call in April, Google's chief financial officer Patrick Pichette acknowledged that sales of Nexus devices had slid.
While Pichette did not elaborate as to what was causing the decline, some analysts pointed to the relatively high price of the flagship Nexus 6 model ($649 for 32GB of storage), underwhelming battery life, and a subpar camera as possible factors.
In addition, while larger screen phones have found favor with the consumer market -- and as this report demonstrates, Google is doubling down on prevailing trends -- the Nexus 6's 6-inch screen felt awkwardly large to some critics.
The company can take comfort in the fact that the market for smartphones is still booming. Worldwide sales of the devices to end-users reached 336 million units, up nearly 20% during the first quarter of 2015, according to a report from IT research firm Gartner.
[Read about the Nexus 6 versus the iPhone 6 Plus.]
Huawei and LG, Google's two OEM partners for the upcoming Nexus smartphones, landed in fourth and fifth place, respectively, with 4.8% and 4% marketshare, trailing Samsung, which boasts 30% marketshare; Apple, with 15%; and Lenovo, with just under 6%.
While price points for the two devices haven't yet surfaced, the Gartner report suggests keeping the price tag on the lower end of the scale could be a promising strategy, since emerging markets achieved a 40% increase in sales during the first quarter of 2015.
[Did you miss any of the InformationWeek Conference in Las Vegas last month? Don't worry: We have you covered. Check out what our speakers had to say and see tweets from the show. Let's keep the conversation going.]