With 2016 here, it's time to look ahead a few months at some of the new technology products expected to arrive.
The Internet of Things should continue to provide the foundation for the technology industry's ambitions next year, framed by machine learning, analytics, networking, and ever-smaller devices. Connected sensors will proliferate. Intelligent software agents will learn new tricks that automate discrete tasks in a way that's similar to Gmail's Smart Reply service. Robots will emerge from private businesses to begin grocery deliveries on public sidewalks. If regulatory approval can be secured, drones will begin lawful package deliveries, following in the footsteps of flying contraband couriers.
Family Robots
Research firm Tractica predicts that 4.5 million family robots will be sold annually by 2020. The sales surges should begin with social robots like Jibo, a $750 personal automated assistant expected to ship in March. Jibo is essentially a smartphone in a new body, tuned for more engaging interaction. It's like Siri made of flesh, or rather plastic. It's designed to help family members with scheduling and communication through reminders, notifications, to-do lists, speech, facial recognition, video calls, and interaction with home automation systems. It tells stories and, according to its maker, "will put a smile on your face and make you feel better."
Connected Clothing
Among the more interesting advances we should see is Project Jacquard, an attempt by Google's ATAP group to make connected clothing feasible. Google introduced the initiative at Google I/O 2015 -- and the proof-of-concept demonstration was compelling. Being able to deliver a touch event to a mobile application through a tap on one's sleeve will open up whole new modes of interaction and product possibilities.
Google hasn't provided any substantive updates since then, so expect the company to provide further details by the time Google I/O 2016 rolls around. There's also Project Soli, complementary research into tracking gestures for the purpose of device and application interaction. There's going to be much more exploration of device interfaces, since there are so many more devices to interact with when everything has the potential to be connected.
Magic Leap Augmented Reality
Magic Leap is developing an augmented reality system that looks amazing. The few demo videos that exist suggest the company's software will be able to overlay computer graphic animations on the world we see and enable interaction, in the form of game play, education, or entertainment. The company has raised more than half a billion dollars from investors including Google.
Virtual reality technology has been overhyped for years. It's a rare VR experience that's worth the trouble of extra gear, but Magic Leap could turn out to be something special, because AR isn't as confining as VR. It's doubtful the consumer market will see a Magic Leap product in 2016, but the company could offer an SDK to developers beyond its private test group.
Microsoft HoloLens
Like Magic Leap, Microsoft HoloLens is an augmented reality system. Unlike Magic Leap, its delivery date is near. It should be made available to developers in 2016. Thanks to Microsoft's considerable developer community and its clout among enterprises, it may find uses beyond committed gamers. Microsoft says HoloLens offers a new way to visualize work. That may take some time, because work habits don't change easily. Until then, it will be a great way to experience Minecraft. On a related note, the next iteration of Google Glass should appear in 2016.
Google's 'Lego' Smartphone
Google in 2015 delayed the debut of Project Ara, its modular smartphone, until 2016. In theory, a Project Ara phone would allow people to plug in specialized hardware (e.g. a carbon monoxide sensor), to replace broken components (e.g. a display screen), and to upgrade outdated components (e.g. last-year's processor) as easily as they can attach Lego bricks.
There's no guarantee Google will be able to make such a device viable, particularly when the trend is toward sealed devices that can't easily be altered or repaired. There's also the possibility that the cost to buy the parts individually will be greater than buying them pre-assembled in a traditional phone. But if Google succeeds in its goals, Project Ara could change the smartphone market.
3D XPoint in the Data Center
Over the summer, Intel and Micron announced 3D XPoint, the first new type of memory technology since 1989. The promise is considerable: A product that combines the speed of DRAM with the non-volatility of NAND flash memory. The proof hasn't yet arrived in the form of a product, but the two companies aim to remedy that in 2016. Initially, the impact of the technology looks like it will be in corporate data centers. 3D XPoint should make database servers faster. But it's likely to be useful for a broad set of applications.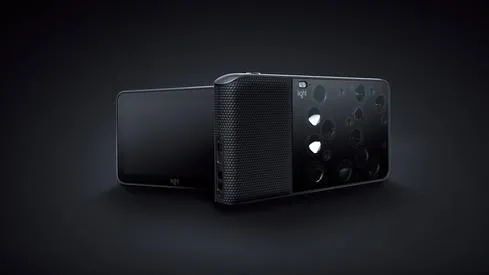 DSLR-Quality Camera, Only Smaller
The Light L16 camera aims to provide the image quality and versatility of a DSLR camera in a form factor not much bigger than a paperback. Its maker describes it as a multi-aperture computational camera. The camera has 16 lenses and 16 sensors and appears to produce images of exceptional quality. At $1,700 (those who have already pre-ordered paid just $1,300) it's not cheap, but if it can match the performance of a DSLR without the hassle or weight of multiple large lenses, it should find fans among serious photographers. It's scheduled to ship next year.
Gigabit Broadband
Better broadband is coming. Comcast has deployed DOCSIS 3.1 technology in Philadelphia, offering gigabit broadband, with the promise of further trials elsewhere in Pennsylvania. It is also launching in Northern California and Atlanta. Google meanwhile is expanding Google Fiber availability. For most people, this simply means more reliable, higher quality streaming video. However, faster network connectivity has many more potential applications. The big issue will be whether fast speeds can be made affordable.
Wireless Power
Wireless power (not just wireless charging) may finally reach the consumer market in 2016. Energous, a wireless power startup, has said it intends to demonstrate its WattUp technology at CES 2016 and to ship products in the first half of the year. A competing firm, Ossia, is planning to demonstrate its power-over-WiFi technology at CES 2016. Cord cutting could take on a whole new meaning if wireless power proves practical.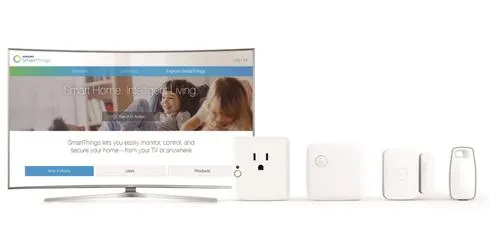 TVs Getting Smarter
Television will merge with the Internet of Things. Samsung says that its 2016 SmartTV line will include support for its SmartThings IoT platform, enabling the company's televisions to serve as IoT hubs that coordinate the communication of other connected devices. This could encourage more people to experiment with connected appliances, though it doesn't really make connected homes more compelling.
Of the four uses Samsung suggests for its SmartThings platform -- security, monitoring, lighting/energy, and convenience/entertainment -- only security is made significantly better through connectivity. Monitoring is essentially the same thing as security. Lighting/energy analytics can encourage more careful usage, but just remembering to turn off the lights and set a thermostat schedule can do the same. Besides, a connected coffeemaker isn't all that more convenient than an unconnected coffeemaker on a timer.
[Read Google in 2016: 11 Predictions.]
There are a lot of exciting technologies to look forward to in 2016. Tell us what you think in the comments -- and if we left anything out. Enjoy the New Year!
**Elite 100 2016: DEADLINE EXTENDED TO JAN. 15, 2016** There's still time to be a part of the prestigious InformationWeek Elite 100! Submit your company's application by Jan. 15, 2016. You'll find instructions and a submission form here: InformationWeek's Elite 100 2016.