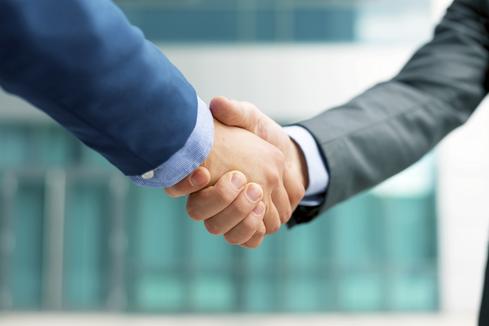 Apple, Microsoft, IBM: 7 Big Analytics Buys You Need to Know
(Click image for larger view and slideshow.)
Could you cut costs by giving employees Apple devices instead of PCs? IBM's Mac program seems to suggest yes.
IBM began an internal deployment of MacBook laptops in June 2015, reports Apple Insider. Its goal is to roll out 50,000 Macs by year's end, which will bring total IBM MacBook adoption to a total between 150,000 and 200,000 devices.
As part of its evolving partnership with Apple, IBM began to give employees the option to use a Mac in the workplace. The program has grown over the last few months and continues to expand.
[Steve Jobs the movie: separating fact from fiction.]
IBM is currently deploying 1,900 Macs per week. There are 130,000 iOS and Mac devices in use at the company, stated Fletcher Previn, IBM's vice president of Workplace-as-a-Service, at this year's JAMF Nation User Conference in Minneapolis.
The MacBook program has shed light on a notable difference between Mac and PC users in regards to IT support. Five percent of employees using Macs contact IBM's IT help desk for assistance, said Previn, compared with 40% of workers on PCs.
There was a demand for Macs at IBM prior to this summer, which makes sense given the sheer number of people who own Apple devices for personal use. However, it was believed the switch to MacBooks would be costly and require additional training for help staff.
While Apple devices are more expensive than PCs, the lowered need for IT assistance has somewhat offset the Macs' higher price tag. Macs require less setup and management, and demand fewer support staff members.
The 130,000 Apple devices at IBM require a help desk of 24 people.
Like many businesses, IBM also had to determine how it would provide enterprise support for Apple computers. Employees wanted their familiar Apple apps, but the company had to ensure the computers met their standards.
Through their partnership, IBM employees receive brand-new Macs and conduct their own setup using Apple's Device Enrollment Program and the Casper Suite from JAMF Software. As they get their devices up and running, employees can install their own software, apps, and configurations, all of which have been approved by IT.
This is the latest in a series of announcements to come from the Apple/IBM collaboration.
Back in March, IBM released three MobileFirst for iOS apps aimed to support the retail, financial, and airline industries. A little over one month later, the two announced data collected on Apple devices would be stored in the IBM Health Cloud for professional medical analysis.
Does your enterprise use PCs, Macs, or both? Have you noticed a difference between the two with respect to IT support? Tell us in the comments.