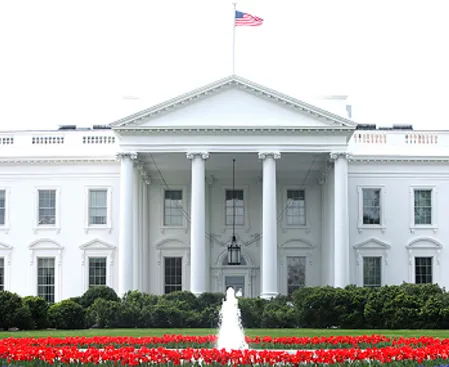 Where 2016 US Presidential Contenders Stand On Tech Issues
(Click image for larger view and slideshow.)
Touch feedback technology specialist Immersion has filed a complaint with the US International Trade Commission (ITC) against tech giants Apple, AT&T, and AT&T Mobility in a dispute over patents covering haptic feedback systems and methods in electronic devices.
Immersion also filed a patent infringement complaint against Apple, AT&T, and AT&T Mobility in US District Court for the District of Delaware. The company announced the lawsuit and ITC complaint on Feb. 11.
The complaints allege that the Apple iPhone 6, Apple iPhone 6 Plus, Apple iPhone 6s, Apple iPhone 6s Plus, Apple Watch, Apple Watch Sport, and Apple Watch Edition infringe on certain Immersion patents pertaining to haptic technology.
Specifically, Immersion claims Apple infringed on US Patent No. 8,619,051, "Haptic Feedback System with Stored Effects," and Patent No. 8,773,356, "Method and Apparatus for Providing Tactile Sensations."
The complaints also assert infringement by the iPhone 6s and iPhone 6s Plus on Immersion's US Patent No. 8,659,571, "Interactivity Model for Shared Feedback on Mobile Devices."
The '051 patent relates to haptic feedback in handheld electronic devices, while the '356 patent relates to haptic feedback in handheld electronic devices that have a touch screen. The '571 patent relates to haptic feedback in electronic devices.
In the ITC complaint, Immersion is seeking an exclusion order preventing the importation, sale for importation, and sale after importation of infringing Apple devices into the US, as well as cease-and-desist orders.
In the US District Court suit, the company is alleging infringement of the same patents and is seeking to stop further infringement by the defendants, and to recover unspecified damages.
So far, neither Apple nor AT&T has publicly responded to either the lawsuit in federal court or the ITC complaint. However, Immersion has been firing off public statements, including one by CEO Victor Viegas:
Immersion and its employees have worked diligently for over 20 years to invent solutions and build an ecosystem of content and playback devices that enable realistic and rich digital experiences. Touch matters, as it informs, excites and humanizes the digital world we interact with every day. Many of our licensed customers are market leaders that benefit from our innovation in touch technology.
[Read about Apple recalling some USB-C cables.]
The timing of the compliant could be due, at least in part, to the difficulties Immersion has had renegotiating Samsung's licensing of its technology on their Android-based mobile devices. In essence, the company maybe putting positive pressure on Apple's rival by responding to criticism that it is letting Apple get away with patent infringement.
In his statement, Viegas added:
While we are pleased to see others in the industry recognize the value of haptics and adopt it in their products, it is important for us to protect our business against infringement of our intellectual property in order to preserve the ecosystem we have built and the investments that we have made in continuing to advance haptic experiences.
An in-depth analysis of the lawsuit by Seeking Alpha pointed out that Immersion's legal team indicates the company is ready to go to the mattresses to defend its patent claims.
The company is represented by Irell & Manella, the law firm that won the Wisconsin Alumni Research Foundation (WARF) its legal battle against Apple last October.
In that case, the jury found that Apple infringed a WARF-owned patent claiming an invention that improves the efficiency and speed of computer processing.
Are you an IT Hero? Do you know someone who is? Submit your entry now for InformationWeek's IT Hero Award. Full details and a submission form can be found here.