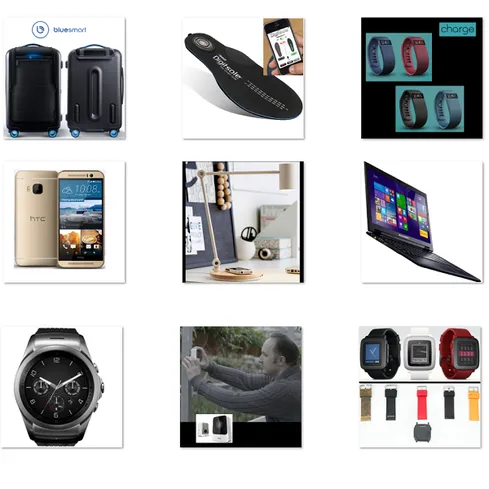 Smartwatches, Ultra-Thin Notebooks, Odd IoT: Gadgets For Spring
(Click image for larger view and slideshow.)
Semiconductor specialist Intel is muscling into the PC-on-a-stick market with the release of the Compute Stick, its version of a pocket PC that resembles a USB stick in size and weight.
The device, which is available for preorder -- though listed as sold out on NewEgg and Amazon -- starts shipping later this month. It features a 64-bit quad-core Intel Atom processor with 2GB of RAM and offers two levels of storage capacity, 32GB and 64GB.
The low-power device is being pitched at businesses and consumers, due to its ability to stream media content from sites like Netflix or Hulu, and to enable thin-client solutions for small to medium-size businesses. It also boasts Windows Remote Desktop access, for on-demand support.
The Compute Stick also sports a micro SD card slot for additional storage and Bluetooth 4.0 and 802.11b/g/n wireless capability.
Unveiled by Intel at the Consumer Electronics Show in January, the stick, running on Ubuntu Linux will cost $89. The Windows 8.1 variant will retail for $150.
However, the fine print on Intel's Compute Stick product page notes the device has not been authorized as required by the rules of the US Federal Communications Commission (FCC), and will not be offered for sale until authorization is obtained.
Though not a sleek-looking as its rival, the 4-inch device will be in direct competition with Google Chromebit, which also has the dimensions of an oversized USB thumb drive.
Like the Compute Stick, the Chromebit connects through HDMI to a monitor or television, giving users access to the Chrome operating system and its features -- essentially acting as a Web browser with OS file functions.
While Intel is looking to keep its place in the PC market, the chip giant faces additional competition besides Google, including several of its own partners, and some upstarts in the DIY field. This comes at a time when consumers and business re-evaluate what traditional means in the current time of mobility, where smartphones and tablets continue to gain functionality. While Intel and Microsoft hope that Windows 10 will ignite interest in the traditional PC market, a report released by Gartner earlier this year shows that many companies and consumers will not upgrade right way.
In the meantime, the competition grows.
The Asus Chromebit, which will hit stores this summer, will include 2GB of RAM and a 16GB solid state drive, along with a full-size USB 2.0 port for connecting accessories. It can also connect to the Web through Bluetooth 4.0 and 802.11ac WiFi.
Consumers have more than two options, however. There's Raspberry Pi, a family of credit card-sized single-board computers that can run Windows or Linux. According to the company's official blog, as of Feb. 18 more than five million Raspberry Pi devices have been sold.
[Find out what you can and cannot do with the Raspberry Pi 2.]
The MeeGo Pad T01, launched in late 2014, sports nearly the exact same specifications as the Compute Stick -- which would make sense, considering the device is also powered by an Intel processor and is manufactured in Shenzhen, where Intel is currently celebrating a 30-year partnership with the city.
Attend Interop Las Vegas, the leading independent technology conference and expo series designed to inspire, inform, and connect the world's IT community. In 2015, look for all new programs, networking opportunities, and classes that will help you set your organization's IT action plan. It happens April 27 to May 1. Register with Discount Code MPOIWK for $200 off Total Access & Conference Passes.