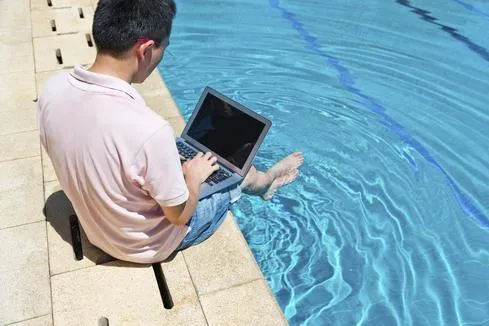 Apple Watch, Sony Xperia Z3 And Other Hot Summer Gadgets
(Click image for larger view and slideshow.)
This week, Lenovo unveiled a host of new products and demonstrated several conceptual designs, including the Magic View smartwatch concept, which features dual screens.
The Magic View's second screen serves as a virtual interactive display and frees users from the limitations of the physical dimensions of the main screen.
The smartwatch uses optical reflection to create a virtual image and allows users to see a virtual display more than 20 times larger than the watch face display, allowing users to follow a map, view photos, or watch a video.
The Magic View was one of several new products or concepts Lenovo detailed on May 27 and 28 at its Tech World conference in Beijing. Like other PC makers, the Chinese tech giant is looking to move beyond conventional laptops and desktops into wearables and other Internet of Things devices, where the Apple Watch has an early lead.
Besides the smartwatch, a different kind of wearable technology was on hand with Smart Shoes, one of the company's IoT products that leverage the cloud to tie together hardware, software, and applications -- but this time on your feet and not your wrist.
The shoes, which come with a screen, can display a person's mood on its screen, and also track and analyze fitness data, including heart beats and caloric consumption. They can even provide maps and directions to places.
Beyond wearables, Lenovo also unveiled the Smart Cast concept product, which boasts a built-in laser projector, an infrared motion detector, and high-performance algorithms.
This combination of technologies allows users to project a large virtual touchscreen onto a table in order to type with a virtual keyboard and work with specific productivity apps for calculating, drawing, note-taking, or editing in Microsoft PowerPoint.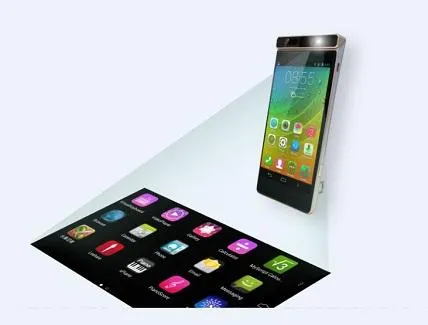 By deploying the projector, users can change a wall into a movie theatre, give a presentation, or play games using hand gestures on the table or cast onto the wall.
For video chat, they can project content onto the wall while viewing different content simultaneously on the smartphone's screen.
Lenovo also showed off a new software feature that ties together speech and writing technology for the eight-inch Yoga Tablet 2 Android with AnyPen for Mandarin.
With the company's WRITEit and Fusion Input technology, users can use gestures and context to define and correct voice recognition results on-screen -- previously a difficult task for a written language that has 7,000 commonly used characters.
[Read about Microsoft Office and Android.]
During the keynote, Yang Yuanqing, the company's chairman and CEO, reaffirmed Lenovo's commitment to creating more natural ways to connect people with devices, to building reliable and ubiquitous device and network connections, and to giving customers the power of big data and their own personal cloud.
Laptops Still Have Their Place
In advance of the company's conference, Lenovo also announced the Z41, Z51, and the entry-level IdeaPad 100 laptops. The Z51 features an optional Intel RealSense 3D camera, featuring full 1080p color and a depth sensor, allows users to scan objects to print, to play games in 3D, and to use gestures to control the laptop.
The 14-inch Z41 and 15-inch Z51 will be available through the company's website and will hit retail shelves starting in June, with prices for both laptops starting at $499. The Z51 with the RealSense 3D camera comes with an Intel Core i5 processor and 8GB memory. It starts at $599.
The Lenovo IdeaPad 100 14 and 15-inch notebooks, which feature Intel BayTrail-M N3540 processors, up to 500 GB HDD storage, and integrated Intel Graphics, will be available in June for just $249.
[Did you miss any of the InformationWeek Conference in Las Vegas last month? Don't worry: We have you covered. Check out what our speakers had to say and see tweets from the show. Let's keep the conversation going.]