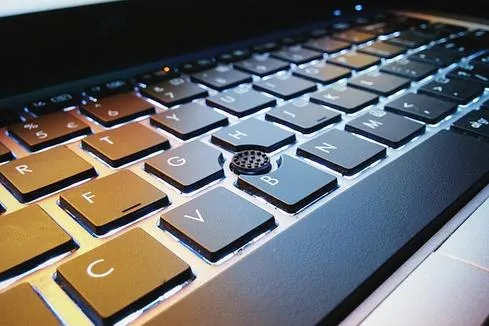 7 PC Alternatives For Work: Tablets, 2-in-1s, Ultraportables
(Click image for larger view and slideshow.)
This week, Lenovo took the wraps off its latest ThinkPad Yoga, a convertible notebook called the P40, which works as both a tablet and a laptop.
The multimode mobile workstation offers users the ability to work across four modes -- laptop, stand, tent and tablet -- and comes bundled with a highly-responsive pen and touchscreen powered by the Wacom Active ES technology, which offers 2,048 levels of pressure sensitivity on the high-resolution IPS display.
In an effort to lure creative professionals, as well as artists and designers, Lenovo has also provided additional pen tips offering varied levels of tactile feedback for the professional community.
The P40 Yoga, which Lenovo officially announced Dec. 1, also features the company's Lift 'n Lock keyboard, which offers a frame that automatically rises around the keys when the Yoga device switches into tablet mode.
In addition, the P40 Yoga supports Lenovo OneLink+, a cable docking platform enabling all docking functions and power delivery in a single connection, simplifying the connecting process for users leveraging multiple devices.
Powered by an Nvidia Quadro M500M GPU, along with 2GB of VRAM, the device features an Intel 6th generation Core i7 processor and up to 16GB of RAM and 512GB of solid state drive (SSD) storage.
Lenovo, like many other PC manufacturers, is looking to find new ways to make their offering distinctive to consumers, as well as businesses. Recent reports from IDC and Gartner find that PCs continued to slip in the third quarter of this year, although Lenovo still managed to top all other PCs in terms of volume of units shipped.
Many PC makers are betting on consumer and corporate refreshes with the release of Windows 10, but it's not clear what affect Microsoft's new operating system has had on the market just yet.
Along with the ThinkPad P40 Yoga, Lenovo announced the ThinkPad P50s, which completes the ThinkPad P Series family, and the ThinkStation P310.
The ThinkPad P50s includes a 3K IPS display and the company's Power Bridge technology, which Lenovo claims will allow for up to 17 hours of battery life. It can also be purchased with the optional ThinkPad Ultra Dock, a new dock featuring more power.
Finally, the newest addition to the ThinkStation P Series, the P310, builds on offers an entry-level machine featuring the new Intel Xeon E3-1200v5 and Nvidia GPU technology.
The system also doubles the memory capacity of previous entry-level workstations, offering up to 64GB of DDR4 RAM and support for FLEX drives with Samsung M.2 NVMe SSDs.
[Read about Microsoft, Intel, and the PC market.]
All three devices will be available starting in the first quarter of next year through Lenovo business partners and on the company's website. Pricing for the P40 Yoga begins at $1399, while the ThinkPad P50s begins at $1299, and the ThinkStation P310 starts at $729.
The announcement continues a long steady stream of product launches for Lenovo, which announced the Yoga 900 convertible notebook and the Home 900 portable All-in-One (AIO), which both run Microsoft's Windows 10 operating system, in October.
**New deadline of Dec. 18, 2015** Be a part of the prestigious InformationWeek Elite 100! Time is running out to submit your company's application by Dec. 18, 2015. Go to our 2016 registration page: InformationWeek's Elite 100 list for 2016.