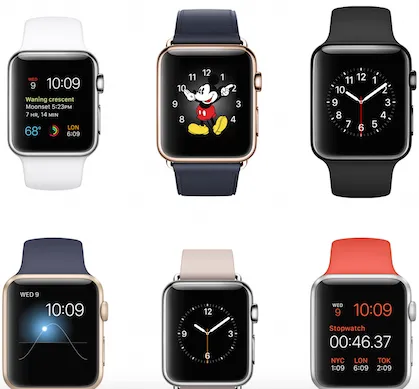 10 Hot Smartwatches, Fitness Trackers For Your Holiday Gift List
(Click image for larger view and slideshow.)
The Microsoft Band 2 received a huge upgrade from Microsoft today. New functions make it possible to control music, set activity reminders, and track workouts with the $250 fitness friend. Pebble, too, is working to improve its smartwatches with a new operating system.
Microsoft said today's system update adds features for which customers have been clamoring. To start, it boasts all-new music controls. Owners can use the touchscreen to play, pause, skip forward/backward, and adjust the volume.
Further, the Band 2 is now compatible with Spotify, which is a major win for Microsoft's wearable. The Band 2 doesn't contain music itself; rather, users must stream tracks from a nearby smartphone via Bluetooth. The new controls and Spotify support make enjoying music during a workout that much easier.
Taking a cue from the Apple Watch, Microsoft wants to make sure Band 2 owners are active enough. The Band can now remind people to get up and move if they've been still for too long. Wearers can also set timed intervals for the get-up-and-move notifications, or choose to be left alone (e.g., at night).
The Exercise Tile earned new tools, as well. Microsoft said it is easier to track workout duration, calorie burn, and heart rate. It supports a variety of workouts, including weightlifting and yoga. Workouts can be saved to the Microsoft Health app, where users can view summaries and insights generated by Microsoft's software.
Microsoft said the What's New Tile will appear automatically on the Band 2 when the update is ready to be installed. The Band 2 is available from Microsoft online and in stores, as well as from third-party sellers such as Best Buy.
Pebble is preparing a welcome update for the original Pebble Classic and Pebble Steel wearables.
[ Read the full review: Microsoft Band 2: Why We Want One. ]
Earlier this year, Pebble brought the Pebble Time and Time Steel smartwatches to market. These second-generation wearables run a new version of the Pebble operating system that includes a timeline user interface and other tools. Pebble hopes to port this timeline UI to its older devices in the months ahead.
It has set up a beta program and is allowing Android device owners to test Pebble OS 3.8 on the Pebble Classic and Pebble Steel. Pebble didn't say how long it will beta test the app before pushing it to everyone. The beta program is rather limited, and those interested in testing it will need to request an invitation.
If you've held onto your original Pebble smartwatch, perhaps it's time to dust it off and check out the new operating system.
Apple and FitBit still own the wearables market, but there's plenty of competition in the space. Microsoft and Pebble offer viable alternatives to the market leaders.
**Elite 100 2016: DEADLINE EXTENDED TO JAN. 18, 2016** There's still time to be a part of the prestigious InformationWeek Elite 100! Submit your company's application by Jan. 18, 2016. You'll find instructions and a submission form here: InformationWeek's Elite 100 2016.