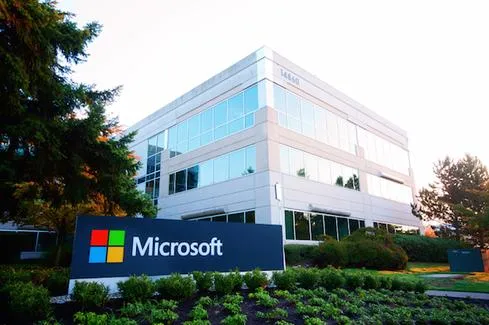 Microsoft's Mobile Roller Coaster Ride: 9 Contributing Factors
(Click image for larger view and slideshow.)
Microsoft is selling off its entry-level feature phone division for $350 million, the company announced May 18. The transaction is expected to close in the second half of 2016, pending regulatory approval and other conditions.
Feature phone assets will go to HMD Global and Foxconn subsidiary FIH Mobile. FIH Mobile will also acquire Microsoft Mobile Vietnam, the company's manufacturing facility based in Hanoi.
The sale will cause a wave of talent to leave the company. When the deal closes, about 4,500 Microsoft employees will be transferred to, or have the option to join, HMD Global or FIH Mobile pending compliance with local laws.
[See how Microsoft and SAP are expanding their partnership and bringing HANA to Azure.]
As part of the deal, Microsoft will transfer all properties related to its feature phone business. This includes brands, software and services, customer contracts, critical supply agreements, the care network, and other assets.
This sale is another sign Redmond is whittling down its feature phone business. However, Microsoft is not completely abandoning the mobile space.
"Microsoft will continue to develop Windows 10 Mobile and support Lumia phones such as the Lumia 650, Lumia 950, Lumia 950 XL, and phones from OEM partners like Acer, Alcatel, HP, Trinity, and VAIO," the company wrote in a statement.
It's worth noting there is no mention of future Lumia phones to come, which comes as little surprise. The Lumia 950 and Lumia 950 XL played second fiddle to the Surface Pro 4 and Surface Book at launch time, and failed to spark much interest among customers.
Interestingly, Nokia plans to jump back into the mobile phone and tablet business following this transaction by working with HMD Global and FIH Mobile.
"Instead of Nokia returning to manufacturing mobile phones itself, HMD plans to produce mobile phones and tablets that can leverage and grow the value of the Nokia brand in global markets," wrote Nokia president Ramzi Haidamus in a statement. "Working with HMD and FIH will let us participate in one of the largest consumer electronics markets in the world while staying true to our licensing business model."
Nokia will grant HMD branding right and patent licenses, and have a presence on the HMD board of directors to set brand requirements. HMD plans to invest over $500M over the next three years to support marketing for Nokia smartphones and tablets.
Microsoft first acquired its feature phone division from Nokia in 2013, in a controversial move under then-CEO Steve Ballmer. The transaction, valued at around $7.2 billion, was intended to create a more robust mobile business for a company that had consistently failed to generate phone sales.
Needless to say, the investment did not pay off. In July 2015, weeks before the official rollout of Windows 10, Microsoft earnings fell short due to a $7.5 billion write-down related to the Nokia acquisition. A round of job cuts totaling 7,800 positions occurred around the same time.
Since CEO Satya Nadella took the helm of the company, Microsoft has revamped its mobile strategy and undergone some significant changes. Shortly before the 2015 write-down, an executive shakeup resulted in the departure of former Nokia CEO Stephen Elop and the integration of Microsoft's mobile projects under the Windows and devices group.
Nadella has also emphasized the focus on software and on putting Microsoft products and services in consumers' hands, regardless of the device they prefer. This has led to the evolution of services like Microsoft's Office suite and Skype for Business on competitor platforms iOS and Android.
This isn't the first sign Microsoft may be going in a new direction with its mobile hardware. Reports have surfaced indicated a Surface Phone is in development, with three models expected to launch in 2017.