switched to Windows because iPads would allow doctors only to view records, but not to modify them.
UPMC also hopes Convergence will help address ones of Windows 8.1 and the Pro 3's chief weaknesses against the iPad -- a lack of quality touch apps. Most big ERM vendors focus on iOS because it has the most users, said Seattle Children's CIO Wright.
Despite the ongoing app gap, both Wright and Shrestha expressed enthusiasm over the Pro 3's hybrid capabilities -- not the tiled Start screen, per se, but the new pen, which replaces the previous Pros' Wacom-based stylus with N-trig technology. As noted, some employees will treat their Surfaces as ultralight, ultrathin laptops -- but for doctors in particular, the pen adds another dimension.
When Wright said the Pro 3 enabled more innovation than a laptop, he spoke specifically about the pen. "It really has the best handwriting experience, closer to a paper experience than any other tablet I've ever used," he said. Seattle Children's doesn't yet have specific plans for how the pen might be used, but "with [Windows 8.1's] handwriting recognition, there's the potential that I can integrate that with the EMR we use daily."
Dr. Maida Chen, medical director for sleep disorders at Seattle Children's Hospital, has previously lauded the pen. "When we have very quickly evolving situations with patients, jotting down notes is still the way that most clinicians go," she said.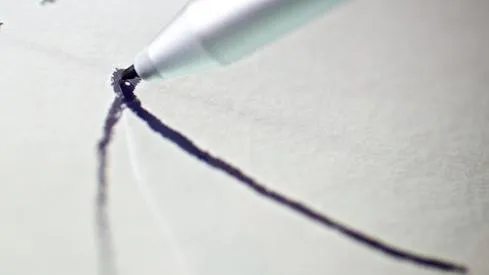 Shrestha noted that clinicians like to draw while explaining conditions to patients. He added that doctors will also enjoy taking quick notes that can later be converted to text, and that the pen can also be used as a mouse device.
Though Wright and Shrestha praised the Pro 3, neither pretends it's the perfect device for all employees.
"We're continuing to push ahead with our BYOD strategy, looking at iOS and Android alongside Windows mobile phones," Shrestha said, though he added that for core clinical workflows, such as interacting with EMRs, the Pro 3 is an ideal candidate.
"Most of our day-to-day work is in a virtualized environment," Wright said. "We're working with Citrix and Microsoft [on Windows 8.1 virtualization] that will serve up touch-enabled apps to anyone with a touch-enable devices, be it iPad or Surface or Android."
He mentioned that some Seattle Children's employees, including many scientists in the hospital's Research Institute, use Apple computers. "My chief medical information officer, he uses a MacBook Pro," Wright said. "He does a lot of stats and graphics. He's interested in whether the Surface Pro 3 can give him the performance [of the MacBook]."
Wright isn't overwhelmingly concerned about the Pro 3's power, however; 60% of Seattle Children's 1,000 Surface Pro 3s will be the low-end model configured with Intel's Core i3 chip, and only 10%% will use Intel's high-end i7 processor. But as the comparison between the Pro 3 and MacBook attests, Microsoft's tablet isn't likely to become the only device Seattle Children's IT staff has to manage.
Even if Seattle Children and UPMC achieve successful deployments, those experiences may not portend much for the Surface Pro 3's overall prospects. After all, early Surfaces attracted high-profile corporate customers, such as Delta. But Microsoft's tablets -- and Windows slates in general -- have barely registered in the overall market.
The Pro 3 has already attracted other notable commercial customers, including BMW and Coca Cola. The device has been on the market since June 20, and Microsoft's so far been mum on sales figures. Time will tell if the Surface line, which has still yet to turn a profit, has finally turned a corner.
At least one customer is optimistic, though. "I really think they've got a hit," Wright said.
InformationWeek's new Must Reads is a compendium of our best recent coverage of the Internet of Things. Find out the way in which an aging workforce will drive progress on the Internet of Things, why the IoT isn't as scary as some folks seem to think, how connected machines will change the supply chain, and more. (Free registration required.)