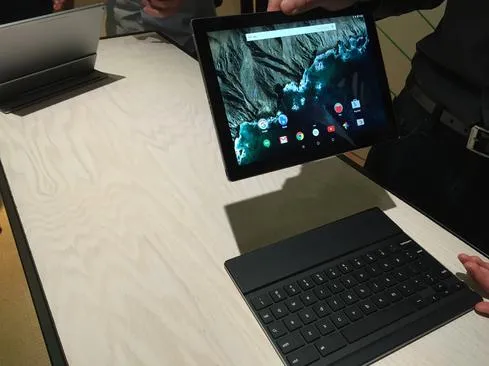 Google's Android Event: Pixel Tablet, Served With Marshmallow
(Click image for larger view and slideshow.)
In an expansion of its Works with Nest program, connected device maker Nest Labs is opening up its Weave protocol to help other companies implement communication between devices, without calling out to the cloud.
The company, acquired last year by Google and now under Alphabet, is also opening an online store, the Works with Nest Store, and adding a new camera API.
Previously, developers could use Nest's cloud APIs to create apps that communicate with Nest hardware over WiFi. But as engineering head Matt Rogers explains in a blog post, communication with a cloud service isn't always appropriate or necessary.
"WiFi makes sense for products with plenty of power and memory, like a refrigerator or dishwasher," said Rogers. "But not for devices that are small and low-powered, like a smart lock."
[How will we connect tomorrow? Read 8 Smart Cities: A Peek At Our Connected Future.]
Weave is a protocol that allows communication between devices, Nest's cloud service, and its mobile app directly via Thread, an IPv6-based mesh network, or WiFi. It combines 802.15.4, the foundation of other IoT protocols like ZigBee, and WiFi 802.11 b/g/n. By making Weave available to developers, Nest hopes to see its protocol link third-party devices to Nest's ecosystem.
Weave should not be confused with a related Google IoT technology, Brillo, an embedded version of Android for IoT devices. Nest isn't using Brillo in its products and it's not clear whether it will.
Google's recently introduced OnHub router supports Weave, though support for the protocol has yet to be activated.
Rogers says Nest has more than 11,000 developers working with Nest products and services. Lockmaker Yale's Linus door lock is the first Works with Nest device to implement Weave, or should be when released next year. The connected lock will allow the owner, through the Nest app, to check if an associated door is open, to assign passcodes to family members and guests, and to see who arrived or departed.
The Nest Cam API allows developers to link their products to a Nest Cam. Several devicemakers have made such connections already. SkyBell's video doorbell, for example, can direct a connected Nest Cam to begin recording when it senses motion. The Philips Hue lightbulb can be set to activate when a Nest Cam detects motion. The Petnet automatic feeder can be set to trigger a Nest Cam snapshot in order to monitor pet activity.
In June, research firm IDC predicted the IoT market will grow from $655.8 billion in 2014 to $1.7 trillion in 2020.