A startup team led by researchers from Stanford and Google won Intel's first Make It Wearable Challenge on Monday, collecting $500,000 to build a selfie-snapping drone called Nixie that's designed to be worn on one's wrist.
Nixie at the moment is barely more than a prototype, but with Intel's funding and perhaps additional investment, its founders see "an opportunity to reach the rock climbing market" initially -- at least the subset of that market compelled to document their activities with a drone that can be stored on the wrist -- and the broader consumer photo market in time.
"We want a drone that takes a picture of you, and that's it," said co-founder Christoph Kohstall in a phone interview last month.
Intel held its award ceremony at the W Hotel in San Francisco, where it gave second-place and third-place prizes, respectively, to Open Bionics, creators of a low-cost robotic prosthetic hand, and ProGlove, a sensor-laden glove for manufacturing workers.
Ten finalists competed for the prizes, and Intel CEO Brian Krzanich said that he expected all of the teams showing prototypes would eventually bring wearables to market. He also said Intel would hold the competition again next year.
Technology companies and research firms see wearables expanding the market for mobile devices, software, and services. Gartner in September noted that nine out of 10 of the top smartphone makers have entered the wearable market or announced a wearable product this year. A year ago, the firm said, only two of the vendors had entered the market.
[Technology is affecting every aspect of healthcare. Read Cleveland Clinic Taps IBM's Watson To Fight Cancer.]
Apple has announced the Apple Watch, which is expected in the spring of 2015 and is likely to be seen as a bellwether for the industry -- if it fails to sell well, the tech industry may temper its enthusiasm for wearables.
In a recent report, professional services firm PricewaterhouseCoopers enumerated the many potential benefits (and challenges) of wearable devices for businesses and consumers. The firm sees wearable devices affecting the retail, service, manufacturing, and medical sectors, among others.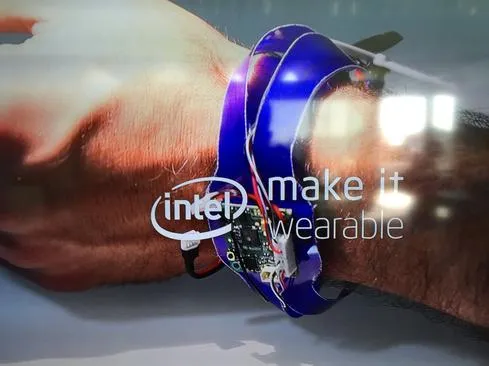 PwC sees wearables as a way employers can reduce healthcare costs and drive behavior changes that affect employee health, noting that "70% of consumers say they would wear employer-provided wearables streaming anonymous data to a pool in exchange for a break on their insurance premiums."
The firm acknowledges that a broad range of consumers "is leery of the impact wearable technology will have on the privacy and security of their personal information," but contends that mobile phones and social media are helping to make consumers more willing to share information in exchange for rewards of some kind.
Enterprise social network success starts and ends with integration. Here's how to finally make collaboration click. Get the new Enterprise Social Network Success issue of InformationWeek Tech Digest today. (Free registration required.)