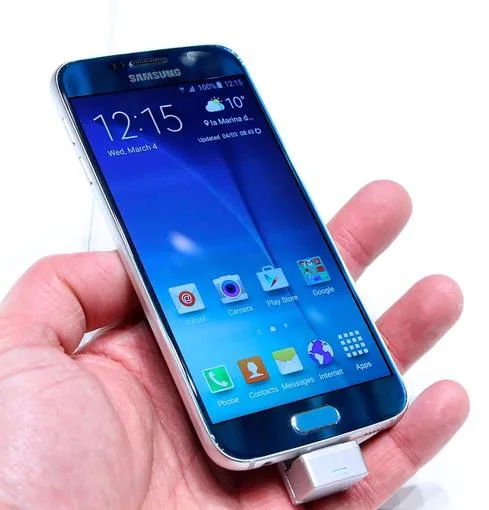 Samsung, BlackBerry, Microsoft: 10 Killer Business Devices At MWC
(Click image for larger view and slideshow.)
If you're in the market for a premium Android smartphone, April 10 is the day you've been waiting for. Both Samsung and HTC revealed Thursday that their 2015 flagship devices will hit shelves in just two weeks. Impatient? You can order online beginning Friday.
Samsung and HTC appear to have coordinated their flagship launch schedules to a T this year. Not only did the two manufacturers announce the devices on the same day (March 1), but they announced public availability within minutes of each other (March 26), with pre-orders kicking off on the same day (March 27) and in-store availability arriving the same day (April 10).
That's just uncanny.
Samsung is offering US consumers both the Galaxy S6 and Galaxy S6 Edge in black, white, or gold. The dazzling blue and green colors won't reach US shores, sadly.
AT&T, Sprint, T-Mobile, US Cellular, and Verizon Wireless will all carry both phones in 32GB, 64GB, and 128GB varieties. Prepaid providers Boost Mobile, Cricket Wireless, and MetroPCS will sell the Galaxy S6, but not the S6 Edge. The two phones will also be available at Samsung Experience Shops at Best Buy, as well as Amazon, Costco, Sam's Club, Target, and Walmart.
AT&T and T-Mobile were quick to follow Samsung with their own pricing and ordering details. Both carriers are opening up pre-orders for the device on March 27. They'll ship the phones ahead of the April 10 in-store date, which means ordering online is your fastest avenue to scoring an S6 or S6 Edge.
However, prepare to pay a pretty penny.
The Galaxy S6 is going for about $680 at full price and the S6 Edge is going for about $780. AT&T and T-Mobile offer monthly payment options, too, with prices standing between $27 and $35, depending on options. Sprint, US Cellular, and Verizon have yet to share launch plans, but expect them to be in line with AT&T and T-Mobile's offerings.
HTC, too, is making its flagship available for pre-order on March 27.
HTC will sell the One M9 to consumers directly online and is offering both unlocked and carrier-branded versions of the phone in either gunmetal gray or two-tone silver/gold. The cost is $649. HTC is only selling a 32GB version of the One M9, but its microSD slot supports cards up to 2TB. Unlike Samsung, HTC itself is offering a 12-month payment plan for people interested in breaking up the cost of the M9.
[Read about how the HTC One M9 failed to excite at MWC.]
Again, AT&T and T-Mobile announced their pricing and ordering details, while Sprint, US Cellular, and Verizon Wireless did not. Both carriers will put the One M9 on their websites beginning March 27 and will ship orders as they come in. The device won't reach stores until April 10. As with Samsung's Galaxy phones, the HTC One M9 will be available to AT&T and T-Mobile customers at full price or via monthly payment plans ranging from $27 to $33. The M9 will also be available from Amazon, Best Buy/Best Buy Mobile, Costco, and Target.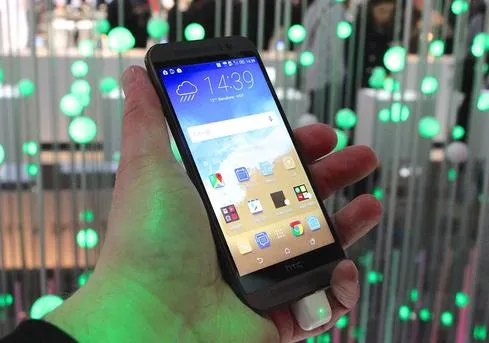 The GS6 and GS6 Edge, along with the One M9, are as close as you're going to get to an iPhone with Android on board.
Attend Interop Las Vegas, the leading independent technology conference and expo series designed to inspire, inform, and connect the world's IT community. In 2015, look for all new programs, networking opportunities, and classes that will help you set your organization's IT action plan. It happens April 27 to May 1. Register with Discount Code MPOIWK for $200 off Total Access & Conference Passes.