Trends were easy to spot in Barcelona during the Mobile World Congress trade show, which just wrapped up. Smartphone makers wowed crowds with their flagship phones, while telcos bragged about the progress they've made with 5G tech. The week's real winner, however, was virtual reality.
Samsung impressed attendees of its Unpacked 2016 event more with virtual reality than with the Galaxy S7 and S7 Edge. Samsung equipped every seat in the venue with a Gear VR headset (each containing a Samsung Galaxy phone) to enhance the theater-in-the-VRound experience. Several segments of the presentation required users to don the VR headsets and wowed with 3D worlds. The company gave all 5,000 attendees their very own Gear VR headset to take home. Moreover, the company debuted a camera that people can use to capture 360-degree video, which can be edited directly on the Galaxy S7 and S7 Edge.
Facebook CEO Mark Zuckerberg, however, was the real surprise.
He materialized on stage at one point and spoke of Facebook's commitment to VR. Zuckerberg said more than 20,000 360-degree videos are already available on Facebook, with hundreds more being added each day. To-date, Facebook users have spent more than 1 million hours watching VR videos on Facebook. Facebook has invested in Samsung's Gear VR and created an internal Social VR team dedicated to exploring how VR can improve the social networking experience.
LG, too, dipped its toe into the VR realm. The company showed off a new VR headset of its own. LG's headset takes an approach different from Samsung's. Where Samsung requires a smartphone to provide the screen experience, LG's headset has two independent displays and plugs into the LG G5 smartphone via USB Type-C. LG says the benefits of this design are reduced bulk and weight of the headset. LG debuted its own 360-degree video camera, as well.
HTC made its mark in VR this week by introducing a consumer edition of its Vive VR headset. The Vive is one of the best VR experiences available (that I've seen personally). It's a shame the system will cost $799 and require a PC to function.
Samsung, LG, HTC, and others all made waves with phones this week. Samsung's Galaxy S7 and S7 Edge are updates to last year's phone, while the LG G5 is a re-think of the modern smartphone. LG chose to give the G5 modular functionality and swappable accessories called LG Friends. HTC impressed with the One X9 smartphone.
These companies weren't alone.
Xiaomi showed off an attractive new flagship called the Mi 5; Sony revamped its design language for the Xperia X series; HP showed off a powerful phablet; and CAT and Panasonic both debuted ruggedized handsets for today's field force.
It was a busy week for smartphones.
AT&T, T-Mobile, and Verizon Wireless all made some noise about their progress with 5G.
Now, the International Telecommunications Union has not fully defined the 5G spec, and doesn't expect to until 2020 -- hence the ITU-20 technical moniker for what will be 5G.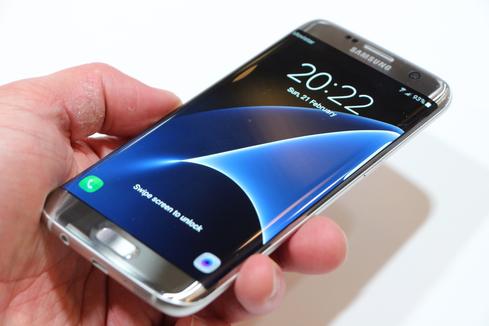 That isn't stopping carriers and their telecom equipment partners, including Ericsson, Nokia, ZTE, Huawei, and others, from moving forward. Verizon, in particular, is taking aggressive steps to develop and deploy 5G. The company expects field trials to take place this year, with limited rollouts starting in 2017 -- three years before the standard may be defined. T-Mobile is taking a more measured approach, but is no longer sitting still waiting for the standard to be defined by others.
[Read more about the VR announcements from MWC 2016.]
What is 5G? Right now, the answer is "unknown." Verizon, however, promised journalists on the ground in Barcelona that the biggest improvement will be realized in latency (the time it takes the network to respond to requests), and blistering jumps in speed and capacity. Latency, for example, should drop into the single-millisecond range. Speeds will fall into the gigabytes-per-second range.
After dominating the field in years past, mainstream smartwatches and tablets took a major back seat during MWC this year. The only real news on the smartwatch front came from LG, which said its LTE-capable Android smartwatch is still on deck for release at some point. A handful of other unknown vendors debuted prototype products that may never reach the market. For example, check out FlexEnable's flexible OLCD smartwatch with a curved screen.
Tablets were few and far between. The most significant slate came from Huawei, which showed off a new Surface-killing Windows tablet called the MateBook. Alcatel is taking a chance in the tablet market, too, with its 10-inch slate that runs Windows. The Alcatel Plus 10 is meant for road warriors who need just enough oomph to get things done outside the office.
In all, MWC16 was one of the busiest and most exciting trade shows in recent memory. Well done, everyone.
Are you an IT Hero? Do you know someone who is? Submit your entry now for InformationWeek's IT Hero Award. Full details and a submission form can be found here.