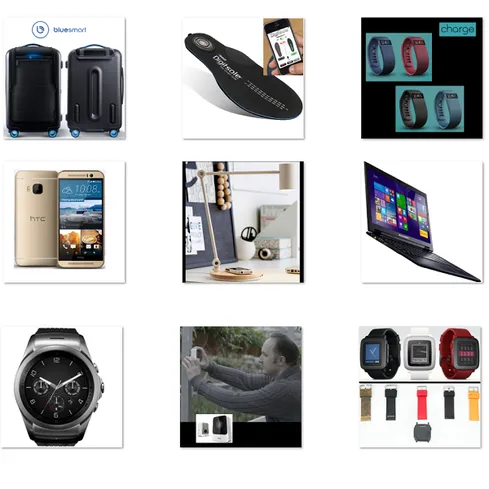 Smartwatches, Ultra-Thin Notebooks, Odd IoT: Gadgets For Spring
(Click image for larger view and slideshow.)
Consumer electronics giant Sony made the launch of its Xperia Z4 smartphone official with a blog post on the company's Japanese website, though there was no word as to when, or whether, the device would be available in other markets.
Sporting a 5.2-inch touchscreen display housed in a polished aluminum and tempered-glass casing, the dustproof and water resistant Xperia Z4 smartphone will be available in a choice of four colors -- white, black, copper, and aqua green.
The Xperia's IP8 waterproof certification means it can be submerged in water up to nearly five-feet deep for up to 30 minutes without damaging the device.
The Z4, which measures 6.9-mm thin, and weighs 144 grams, is powered by an octo-core 64-bit Qualcomm Snapdragon 810 processor, runs Google's Android 5.0 operating system, and features 3GB of random access memory (RAM) as well as 32GB of storage.
Sony, which also offers a line of digital cameras, has packed a 20-megapixel shooter on the back, as well as a 5.1-megapixel camera on the front. The camera offers a host of advanced features, including the ability to add custom masks to portraits of friends and a sophisticated image sensor for taking photos in low light situations.
The camera also features Sony's BIONZ image processing engine that uses detail reproduction technology to depict details more faithfully with a more natural sense of dimension by preventing overemphasized outlines.
Rounding out the camera features are an advanced shutter button that lets users choose a delay time of half a second, two seconds, or ten seconds, and an intelligent active mode that reduces camera shake while taking a photo while the user is in motion.
On the audio side, Sony has included LDAC technology, which allows for high quality wireless sound through a Bluetooth connection.
Sony also announced a cover accessory that allows users to receive a call, operate the music player or camera while the cover is closed, and is also waterproof, as well as a desktop charger.
Despite an impressive set of features, including advanced cameras, premium build materials and waterproof and dustproof elements, Sony has struggled in the highly competitive smartphone market, which explain why it released the Xperia Z4 with little fanfare or information about pricing and availability on Monday, April 20.
[Read about Android For Work.]
The company sold just 37,791 smartphones worldwide in 2014, according to a March report from Gartner, representing 2% market share.
At the same time, worldwide sales of smartphones to end-users had a record fourth quarter of 2014 with an increase of 29.9% from the fourth quarter of 2013 to reach 367.5 million units.
Apple and Samsung continue to dominate the market with a combined share of close to 40%, according to Gartner.
Right now, Sony is facing a good deal of competition, especially from Samsung, which has just released the new Galaxy S6 and S6 Edge, which are reportedly selling out faster than the South Korean company can manufacture them. Additionally, Apple will more likely refresh its iPhone series before the end of the year.
Attend Interop Las Vegas, the leading independent technology conference and expo series designed to inspire, inform, and connect the world's IT community. In 2015, look for all new programs, networking opportunities, and classes that will help you set your organization's IT action plan. It happens April 27 to May 1. Register with Discount Code MPOIWK for $200 off Total Access & Conference Passes.