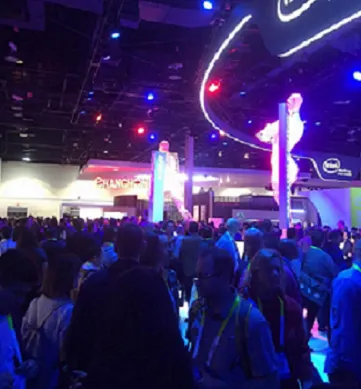 Huawei, Toshiba, ZTE Unleash Hot Smartphones, Tablets At CES 2016
(Click image for larger view and slideshow.)
Sony's smartphones don't grab the same media attention as new handsets from market powerhouses like Apple and Samsung, but the company's Xperia Z5 and Xperia Z5 Compact boast impressive specs, including a 23-megapixel camera.
Now, the Sony Xperia Z5 and Xperia Z5 Compact are coming to the US. The company made the announcement Feb. 7.
The two smartphones, which were announced in January, are available unlocked at Amazon, Best Buy, B&H, and other retailers for a suggested price of $600 for the Z5 and $500 for the Z5 Compact. They will support GSM networks.
The Z5 also features a 5.2-inch Full HD 1080p (1920×1080 pixels) Triluminos display, with features like Sparkling Contrast, Live Color Creation, and X-Reality for Mobile.
The metal casing and frosted glass back are waterproof and dust-proof, like many of Sony's handsets, and features an IP68 rating, while the Xperia Z5 also has Quick Charge capabilities to bring users a full day of power in just 45 minutes.
On the inside, the smartphones run Google Android 5.1 (Lollipop). They boast a Qualcomm Snapdragon 810, 64-bit Octa Core processor, and feature space for a microSD card with up to 200GB of additional storage.
Consumers who purchase of either smartphones will also receive an entertainment offer to download three movies for free.
The camera on the Z5 delivers a 0.03-second autofocus by combining two different technologies, intelligent image processing, and an Exmor RS CMOS sensor for taking photos in low-light situations.
Sony has also focused on providing a high-quality audio experience, offering digital noise cancellation and automatic headset compensation. There's also a long-lasting high-performance battery, which the company claims can deliver up to two days of battery life on a single charge.
The two handsets also come packaged with features for gamers, including PS4 Remote Play, which allows users to continue playing their PlayStation games using their local WiFi network.
The Xperia Z5 is available in graphite black, white, gold, and green, while the Xperia Z5 Compact comes in graphic black and white as well, along with coral and yellow.
[Read why Sony is betting on camera performance to sell smartphones.]
Sony smartphone fans may be disappointed to learn however that the fingerprint scanning technology available on the Z5 models will not be offered within the US.
The company made just over $1 billion in profit in the three months ending on Dec. 31, 2015, according to Sony's financial results for its fiscal third quarter. Its smartphone business brought in $3.2 billion in sales -- a drop of almost 15% year-on-year due to a significant decrease in sales.
However, while revenues fell, profits in the smartphone business rose 133%, indicating Sony's strategy of releasing fewer phones, in tandem with a reduction in development and marketing costs, may be working.
In other Sony news, the company recently announced the acquisition of Altair Semiconductor, an Israel-based company that owns modem chip technology and related software for LTE standards.
Sony expects to complete the Altair acquisition in early February. It aims not only to expand the chipmaker's existing business, but also to move forward with research on and development of new sensing technologies.
Does your company offer the most rewarding place to work in IT? Do you know of an organization that stands out from the pack when it comes to how IT workers are treated? Make your voice heard. Submit your entry now for InformationWeek's People's Choice Award. Full details and a submission form can be found here.