6. Will you use your tablet primarily to watch videos?
Most tablets in the mid-to-premium range feature screens that are acceptable, but if videos will be a big part of your tablet routine, you might want to spring for a model with at least a 1920x1080-pixel display. At lesser resolutions, videos cannot be viewed in high definition. And even if you're not a YouTube or Netflix aficionado, the higher-resolution screens also make websites appear noticeably crisper and sharper.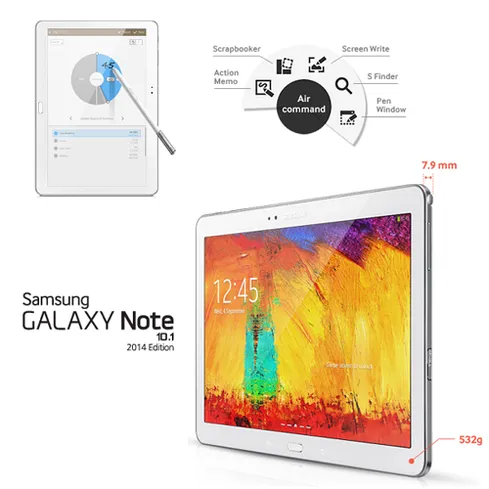 It's also important to note that not all high-density screens are created equal. Online reports indicate, for instance, that the Retina display in Apple's iPad Mini displays colors less accurately than the one in not only the pricier iPad Air, but also the cheaper Nexus 7. Whether most users will notice this sort of variation is debatable -- but again, to be safe, nothing beats hands-on experience.
7. Do you need a cellular data plan?
Most tablet Internet traffic is delivered over Wi-Fi connections, which is fairly intuitive; tablets that support cellular networks cost more, to say nothing of the added expense of a monthly data plan. For many people, the flexibility of an LTE connection isn't worth the hassle, since free Wi-Fi networks have become so ubiquitous.
Still, if you're using your tablet for work and need to do something right away, it can be aggravating to have to unexpectedly find a Wi-Fi hotspot. And even if that scenario's not a concern, LTE support provides other benefits. Who wouldn't want to stream a Netflix movie while stuck in traffic on a Wi-Fi-devoid city bus?
8. Are you ready to live in the cloud?
As mentioned above, cheaper tablets might skimp on build quality, but they still usually offer more storage for the money. If you're willing to live in the cloud, this isn't as pressing a concern; if you pull files from iCloud, Google Drive or SkyDrive when you need them, those files don't have to take up space on your local drive. This isn't an option for everyone, however. If you intend to store collections of large files, such as music or video libraries, on your tablet, you'll fill a 16 GB drive pretty quickly.
Moving email to the cloud has lowered IT costs and improved efficiency. Find out what federal agencies can learn from early adopters. Also in the The Great Email Migration issue of InformationWeek Government: Lessons from a successful government data site (free registration required).