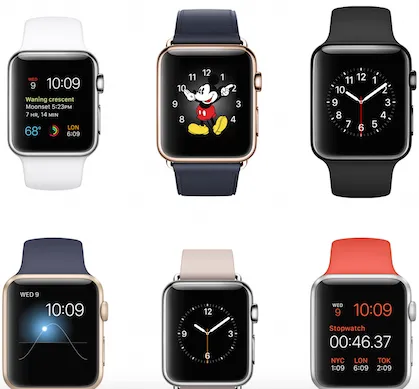 10 Hot Smartwatches, Fitness Trackers For Your Holiday Gift List
(Click image for larger view and slideshow.)
Luxury watch manufacturer TAG Heuer is planning on ramping up production of the Connected -- its first smartwatch -- just a month after the product became available.
Company watch chief Jean-Claude Biver told Bloomberg News in a December 4 email interview that production on the smartwatch would ramp up from 1,200 to 2,000 units per week. He also noted that online sales of the watch would likely be suspended until the middle of next year in order to give priority to physical retail stores.
"Considering the success of this single and unique watch, we will develop a collection made out of different varieties, executions and materials at the end of next year or beginning of 2017," Biver told the news service.
Biver added that along with increased production, TAG Heuer might make the device available in gold and diamond editions.
In March, TAG Heuer, Google, and Intel announced the partnership to launch a Swiss smartwatch powered by Intel technology and Android Wear in a marriage of technological innovation with watchmaking credibility. TAG Heuer, which is part of the LVMH Group, began as Uhrenmanufaktur Heuer in 1860 and has long held a reputation as a premium timepiece manufacturer.
The $1,500 smartwatch features an Intel dual-core processor with a max clock rate of 1.6GHz, 1GB of RAM, 410mAh battery, plus a 1.5-inch circular LCD display.
Compatible with Android and iOS smartphones, the watch also features an IP67 splash-proof rating, Bluetooth 4.1, Touch on Display that supports multiple finger recognition, and scratch-resistant sapphire crystal.
The luxury materials known to TAG Heuer have also been deployed here, with horizontal and vertical fine-brushed titanium lugs; 3D-raised and fine-brushed numerals; lettering engraved with silver lacquer; a black, sandblasted, carbide-coated titanium bezel with anti-fingerprint coating; and a titanium single push-button.
The Connected is also equipped with directional wind and weather monitoring, RaceChrono Pro, a GPS lap timer with analysis features designed especially for motor sports, and Google Fit, a fitness and exercise app. It comes packaged with a custom suite of micro-applications, including alarm and stopwatch features.
[Read why HP and Titan are partnering on a smartwatch design.]
An October report from Juniper Research had TAG Heuer ranked as the ninth-coolest wearable technology brand, Behind Rolex, but far ahead of rival Omega, which placed 16th.
An analysis of more than 6,000 consumer reviews of wearables that was conducted by Argus Insights in November indicated consumers are be less price sensitive to what they consider to be a quality smart watch experience.
Apple's high-end devices receive the highest praise from consumers, proving that consumers are willing to spend a little extra money on a strong product, while the higher-end Pebble Time Steel and LG Watch Urbane also performed well.
Worldwide shipments of wearable devices in the third quarter of this year totaled 21 million units, a 197.6% increase from the 7.1 million units shipped during the third quarter of 2014, with Apple and Fitbit leading the way, according to IDC numbers released December 3.
**New deadline of Dec. 18, 2015** Be a part of the prestigious InformationWeek Elite 100! Time is running out to submit your company's application by Dec. 18, 2015. Go to our 2016 registration page: InformationWeek's Elite 100 list for 2016.