When you look at advertisements for, and articles about, new laptop computers and mobile devices, the words tend to focus on "speeds and feeds" -- the performance and features of the hardware. When you talk to educators and professionals about those same devices, performance and features tend not to come up.
Why is there such a disconnect?
When I spoke with educational and IT support professionals at the recent FETC conference in Orlando, Fla., a common theme showed up in their comments. None were concerned at all about the performance of the various devices under consideration and, aside from a handful of basic needs, the feature set wasn't of tremendous concern.
What was high on their list of needs was the easy use of an entire fleet of the devices with regards to configuration, deployment, and management. The ecosystem, in short, was "the thing."
Walking around the expo floor at the conference was an eye-opening experience for anyone used to dealing with mobile devices in single-digit quantities. There were carts for recharging and synchronizing tablets a hundred at a time, systems for disinfecting tablets (from real pathogens, not malware), and system after system for managing the configuration and permissions of tablets. Looking at those management systems went a long way toward explaining why consistency matters far more than "best of breed" features in the minds of many educational purchasers.
In talking with attendees and exhibitors at the recent educational conference FETC 2015, I heard technology staff, educators, and vendors all repeatedly say that a consistent, manageable ecosystem explained past purchases and continues to drive plans for future deployment. One word in that sentence -- consistent -- may well go a long way toward explaining why Apple's operating systems have grown in large organizations while more open systems like Android have struggled to reach the same level of enterprise penetration.
Apple's "walled garden" approach has come under criticism from those who prefer a more open approach to software, but it has resulted in tremendous consistency in the version of software in use by the installed base. Microsoft has used a similar approach through its hardware partners to build on its large presence in the educational field. The upstart, Google's ChromeOS, has many of the same consistency advantages coupled with the allure of relatively inexpensive thin clients. The only major client operating system left out of the mix is Android, and consistency plays a role in this, as well.
As of this writing there are more than 33 variants of Android from Gingerbread up through the current Lollipop. While some of these are relatively minor feature upgrades, many have significant user bases. The range of different features and interfaces makes it challenging for IT staff to create and deploy applications and systems that work across a reasonable range of devices.
Among the devices running each operating system there are fast, full-featured products with cameras, screen, memory capacities, and storage options that can be shown to be better than those of devices running other operating systems. For most educational purposes, there are many devices that would work perfectly well. The deciding factors for schools and school districts, then, are the ease of deployment and management, with reliability and vendor (or partner) support next.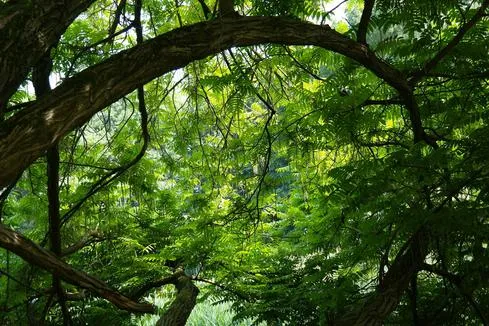 What kind of deployment and management gets the attention of educators?
The ability to put 100 tablets into a cart that simultaneously charges and synchronizes all of them with a teacher's system matters. Devices tend to win favor among educational IT staff that attach to the central authentication server and fit into the school's security and policy-enforcement systems in a consistent matter -- regardless of the precise hardware version. Devices that present a consistent user experience and software development interface regardless of differences in screen dimensions or form factors will continue to be popular at proposal time.
[Chromebooks are a win for one school. Check out how it happened.]
My grandfather was fond of saying, "Good enough is hard to beat." Educators and educational technology staff seem to have embraced that sentiment in choosing devices to put into the hands of students and faculty. The devices are good enough: The battle is for the mobile management ecosystem.
Attend Interop Las Vegas, the leading independent technology conference and expo series designed to inspire, inform, and connect the world's IT community. In 2015, look for all new programs, networking opportunities, and classes that will help you set your organization's IT action plan. It happens April 27 to May 1. Register with Discount Code MPOIWK for $200 off Total Access & Conference Passes.