ZTE is preparing a smartwatch to compete with the early entrants in the market. A ZTE exec said the device will have features similar to the Samsung Galaxy Gear, but will be less expensive in order to appeal to a wider base of consumers. Lu Qianhao, who serves as the head of ZTE's handset business, said the company will announce the smartwatch during the first quarter of 2014, but it won't arrive until the second quarter, according to The Wall Street Journal.
This first effort from ZTE will be sold only in China, ZTE's home market, and will be compatible only with ZTE's Android-based smartphones, said Lu. The company will follow with other smartwatches that will be available outside China. ZTE's follow-up devices will also be compatible with smartphones made by ZTE's competitors. The device hasn't been named, and Lu didn't go so far as to reveal specs, features, or even the operating system of the forthcoming smartwatch.
ZTE's approach is not unlike that of Samsung, which debuted the Galaxy Gear smartwatch earlier this year. At launch, Samsung's smartwatch was compatible only with a single smartphone, the brand-new Galaxy Note 3. Samsung has since made the Gear smartwatch compatible with several other Samsung models, such as the Galaxy S4, S III, and Note II. Samsung has not said that it will make the Gear compatible with non-Samsung smartphones.
[ Is Samsung's strategy translating into sales? See Samsung: Galaxy Gear Smartwatch "Beat Expectations." ]
Sony is taking a different tack. The Sony SmartWatch 2 went on sale in September. Rather than make the device work only with Sony devices, Sony has made the SmartWatch 2 capable of working with any Android smartphone. Qualcomm's Toq smartwatch is similar in that it will work with any Android smartphone. Pebble's smartwatch goes further than both the SmartWatch 2 and the Toq. It can be used with both Android and iOS devices.
So far, all smartwatches share a common set of features. For example, they interact with smartphones via Bluetooth and can be used to answer calls, view incoming messages, and control media playback. The Galaxy Gear is somewhat unique in that it has a speakerphone and a camera.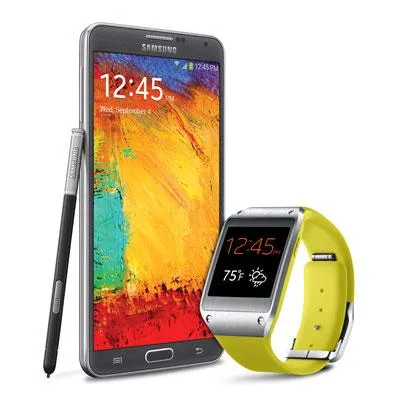 Most of these devices have received lukewarm reviews. None has risen to the top as a category-defining or category-conquering device. By its own admission, Samsung said the Gear was somewhat incomplete. Price may also have something to do with that. The Toq costs a hefty $350, while the Gear costs $300, and the Pebble costs $150. With one of the lowest price points, the Pebble has become the smartwatch of plebes.
The elephant in the room is of course Apple. Apple is widely expected to reveal its own smartwatch in the early months of 2014. By then, Apple will be a latecomer. That doesn't mean it can't define the market and really push it forward.
Tech Marketing 360 is the only event dedicated to technology marketers. Discover the most current and cutting-edge innovations and strategies to drive tech marketing success, and hear from and engage with companies like Mashable, Dun & Bradstreet, ExactTarget, IDC, Microsoft, LinkedIn, Oracle, Leo Burnett, Young & Rubicam, Juniper Networks, and more -- all in an intimate, upscale setting. Register for Tech Marketing 360 today. It happens Feb. 18-20, 2014, in Dana Point, Calif.