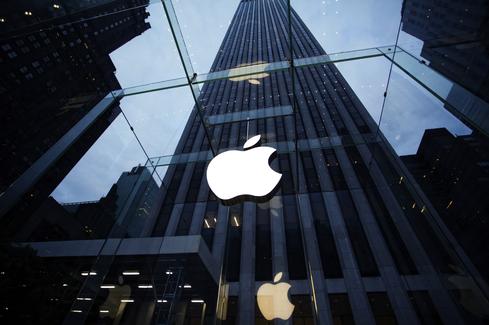 Apple At 40: 12 Products That Changed Computing Forever
(Click image for larger view and slideshow.)
When Apple debuted the original iPhone in 2007, Nokia had already sold more than one billion phones. Nokia reached that mark in 2005, in fact, when the Nokia 1100 was a hit thanks to its solid build and low price. Now, Nokia is nowhere to be found and Apple has sold its billionth iPhone.
Apple CEO Tim Cook announced the milestone at a recent company meeting.
"iPhone has become one of the most important, world-changing and successful products in history," Cook said in the statement. "It's become more than a constant companion. iPhone is truly an essential part of our daily life and enables much of what we do throughout the day. Last week we passed another major milestone when we sold the billionth iPhone. We never set out to make the most, but we've always set out to make the best products that make a difference. Thank you to everyone at Apple for helping change the world every day."
Apple fans were frothing at the mouth after Apple announced the first iPhone, but there were plenty of skeptics in the then-entrenched industry dominated by Nokia, Motorola, BlackBerry, Palm, and Sony Ericsson.
BlackBerry co-CEO Jim Balsillie said at the time the iPhone "had rapid battery drain and a lousy keyboard." Mike Laziridis, BlackBerry's other CEO, said, "It's going to collapse the network" due to its full web browser, according to Losing the Signal: The Untold Story Behind the Extraordinary Rise and Spectacular Fall of BlackBerry.
The Atlantic reported that Google engineer and part of the original Android team Chris DeSalvo had said, "As a consumer I was blown away. I wanted one immediately. But as a Google engineer, I thought 'We're going to have to start over.'"
Microsoft CEO at the time Steve Ballmer openly scoffed at the iPhone. "There's no chance that the iPhone is going to get any significant market share. No chance. It's a $500 subsidized item. They may make a lot of money. But if you actually take a look at the 1.3 billion phones that get sold, I'd prefer to have our software in 60% or 70% or 80% of them, than I would to have 2% or 3%, which is what Apple might get," he told USA Today.
[Read Top 10 All-Time Favorite Apple Commercials.]
In 2007, it was hard to see just how much the wireless industry would change in the years ahead, but change it did. It took Apple only 74 days to sell one million iPhones. Ballmer, Balsillie, and others probably began to reevaluate their opinion of the iPhone at that point.
Looking back at the carnage now shows entire companies laid waste by the iPhone's wake. Nokia is gone, as are Sanyo, Pantech, and Palm. BlackBerry and Microsoft have completely ceded the market to Apple and Android, but are still clinging on for dear life. Motorola is a shadow of its former self, as is Sony. Apple's only real competition is Samsung, which is now the world's largest maker of phones.
"Today, Apple is going to reinvent the phone," said former Apple CEO Steve Jobs when he introduced the first iPhone. Did it ever. Jobs would surely be proud of Apple's latest accomplishment.