10 Hot Smartwatches, Fitness Trackers For Your Holiday Gift List
Wearable tech gadgets, such as smartwatches, are popular must-haves on holiday shopping lists. Here, we take a closer look at this season's best picks from Apple, LG, and Fitbit.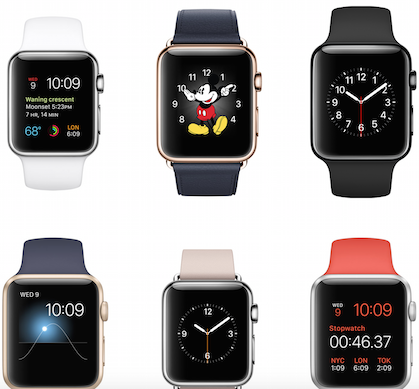 It has been a big year for wearables, with the launch of Apple Watch, an updated Microsoft Band, and the growing popularity of smartwatches and fitness trackers from LG, Asus, Fitbit, and Garmin.
In August, IDC reported that worldwide shipments of wearables topped 18 million units during the second quarter, an increase of 223% over the same quarter a year earlier.
Now the big question is: which models are on everyone's holiday shopping lists?
To find an answer to this question, market research firm Argus Insights evaluated more than 6,000 reviews of wearables submitted by consumers to online shopping sites between October 4 and November 11, 2015. The idea was to gauge consumer opinions immediately before the holiday shopping madness kicked off on Black Friday.
In the resulting report, Hot Wearables Headed into Black Friday & the 2015 Holiday Season, Argus researchers revealed select smartwatches and fitness trackers preferred by consumers, and also determined a few trends shaping the wearables market throughout the holiday season.
[Google plans $1 million donation to special education programs during 2015 holidays]
Data indicates quality is a priority for the wearables market. Consumer demand for wearable tech has dropped 4.36% year-over-year, according to the Argus report, but those who are shopping for fitness trackers and smartwatches are browsing high-end devices.
The trend is mirrored in Black Friday promotions from retailers offering deals on Apple Watch, including Target and Best Buy. Apple has yet to release data on Watch sales, but research from Canalys indicates the company has shipped nearly 7 million units since it was released in late April.
Apple Watch is one of the top wearables listed by Argus in its report, which details market trends and hot products entering the 2015 holiday season. Devices from Asus, LG, Fitbit, and Garmin were among those ranked highly by consumers.
Smartwatches may be packed with apps and cool features, but consumers are putting health first. "Despite the laundry list of features available on most smartwatches, consumers spoke most fondly of fitness focused capabilities," according to the Argus report.
Given this, the demand for smartwatches has not yet overwhelmed that for fitness trackers, explained Argus Insights CEO John Feland in an interview with InformationWeek. He predicted the smartwatch market will continue to grow as issues around battery life and utility are resolved.
With Cyber Monday behind us, holiday shopping is in full swing. Here, we take a deep dive into which smartwatches and fitness trackers are stealing the spotlight, and the trends shaping demand for wearables in 2015.
**New deadline of Dec. 18, 2015** Be a part of the prestigious InformationWeek Elite 100! Time is running out to submit your company's application by Dec. 18, 2015. Go to our 2016 registration page: InformationWeek's Elite 100 list for 2016.
Kelly Sheridan is the Staff Editor at Dark Reading, where she focuses on cybersecurity news and analysis. She is a business technology journalist who previously reported for InformationWeek, where she covered Microsoft, and Insurance & Technology, where she covered financial ... View Full Bio
We welcome your comments on this topic on our social media channels, or
[contact us directly]
with questions about the site.