Apple At 40: 12 Products That Changed Computing Forever
Apple reached its 40th anniversary this month, no mean feat in a tech industry littered with the names of long-gone giants. Here's a look at the 12 products that defined the company, and changed what we know as computing in the process.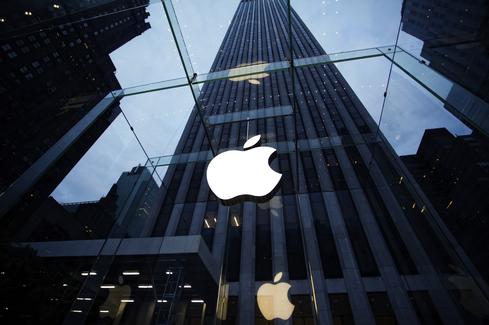 Apple celebrated 40 years of existence on April 1. It's a significant anniversary in any industry (and the ruby anniversary, if you're a traditional sort), but it's especially meaningful in an industry like computers. The list of companies that have come and gone since April 1, 1976, is long and contains names that were once absolute titans of the industry.
Apple's survival was not always a given. There have been several points in its history at which it was all but given up for dead by industry pundits. Even now, when it remains one of the larger corporations on the planet, there are plenty of people scrambling to be the first to write its obituary.
An anniversary like this is replete with publications writing about the major milestones in the company's history, and who am I to buck a trend? Instead of looking at major moments, though, I thought I'd look at 12 major products that have defined the company's history. Each has had a role to play in making the company what it is today.

Are you prepared for a new world of enterprise mobility? Attend the Wireless & Mobility Track at Interop Las Vegas, May 2-6. Register now!
My goal here isn't to catalog every product Apple has released, or even every product that has had (or could have) a major impact on the company and its customers. There have been storage products and networking products, lots of software, and even complete platforms (Apple Watch) that aren't here.
Check back in another 10 years to see whether the world has changed enough to warrant their inclusion.
Many of us in the industry can define our personal computer use either by the Apple products we've used, or the Apple products we've reacted to by turning solidly to something else. I can't claim I was along for the Apple ride from the time of the Apple I, but I envied the Apple II and was at the Boston Computer Society in February 1984 when the Macintosh came out of the bag. I have my set of memories around Apple products -- what are yours? I would love to hear your memories -- and I promise to share some more of mine in the comments section below.

Curtis Franklin Jr. is Senior Editor at Dark Reading. In this role he focuses on product and technology coverage for the publication. In addition he works on audio and video programming for Dark Reading and contributes to activities at Interop ITX, Black Hat, INsecurity, and ... View Full Bio
We welcome your comments on this topic on our social media channels, or
[contact us directly]
with questions about the site.