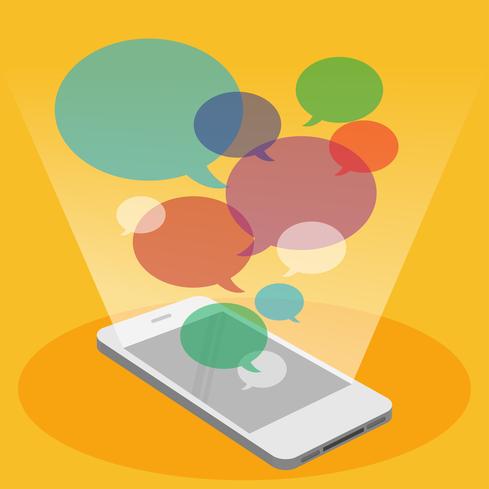 Mobile Messaging Apps: 8 Tips For Keeping Your Workplace Secure
(Click image for larger view and slideshow.)
On Tuesday, BlackBerry made the Android 6.0 Marshmallow system update available to its BlackBerry Priv smartphone. The handset gains not only the latest build of Google's mobile operating system, but a wide number of improvements, features, and security tools with the update.
BlackBerry made short work of preparing Marshmallow for the Priv. The company began beta testing less than a month ago. Most beta testers received the code as recently as a week ago. Apparently the beta was clean enough that BlackBerry saw fit to push it to all Priv owners.
As expected, unlocked and non-carrier versions of the Priv will see the update in ShopBlackBerry.com first, but BlackBerry's carrier partners will start offering Marshmallow on May 3.
What's inside, you ask? Plenty.
To start, BlackBerry improved the keyboard. The Priv's physical and software QWERTY keyboards support more swiping gestures, for example. Also, the keyboard is better able to predict the next word based on where users place their fingers on the keys. The keyboard can now recognize words that contain numbers, the cursor is more accurate, and the keyboard adds more than 200 new emoji (for those important emails to your boss, 'natch).
Android 6.0 heralds improved notifications on the Priv, and BlackBerry was sure to put its own spin on how they work. For example, a new mute indicator makes it easy to tell at a glance when a phone call is muted or not. The BlackBerry Hub supports more social media apps, such as Instagram, Skype, and Slack. This ability allows Priv owners to manage notifications from these apps more directly. The launcher, too, provides more control over how users can organize apps and widgets with respect to Work and Personal spaces on the phone.
The camera can capture a wider array of frame rates, says BlackBerry. The company added the option for 24fps, to give videos a movie-like look, and slow-motion capture at 120 frames per second. BlackBerry says the Priv should see longer battery life thanks to Marshmallow's Doze and App Standby functions.
The Priv supports Marshmallow's embedded storage feature, which allows it to permanently increase the storage capacity by installing and then encrypting a microSD memory card. This is a security measure that prevents third parties from accessing content on the memory card even if it is removed and put into another device.

Are you prepared for a new world of enterprise mobility? Attend the Wireless & Mobility Track at Interop Las Vegas, May 2-6. Register now!
Speaking of security, BlackBerry adds to the Priv's security tool belt. For example, customized personal data permissions give users power over exactly what types of data that apps are allowed to share, and when they can share it. Notifications are more easily managed thanks to the revised controls in Marshmallow. Last, the S/MIME feature in BlackBerry Hub gives enterprise users the ability to encrypt and digitally sign emails.
The update weighs in at about 1.1GB, so be sure to clean out some room. BlackBerry says the system build should be downloaded over WiFi.
If you've not yet purchased a Priv, AT&T recently cut the price from $740 to $640.
BlackBerry kept its build of Android relatively clean from user interface adjustments, something that may have helped it adapt to Marshmallow quickly compared to other long-time Android OEMs. Companies including Samsung and LG make more extensive changes to their Android skins, which could be one factor slowing them down.
BlackBerry also knows it needs every advantage it can get to remain competitive. The company sold just 600,000 smartphones during its most recent quarter, and Sprint backed out on plans to sell the Priv. Swift system and security updates are at least one reason to choose the Priv over other handsets.