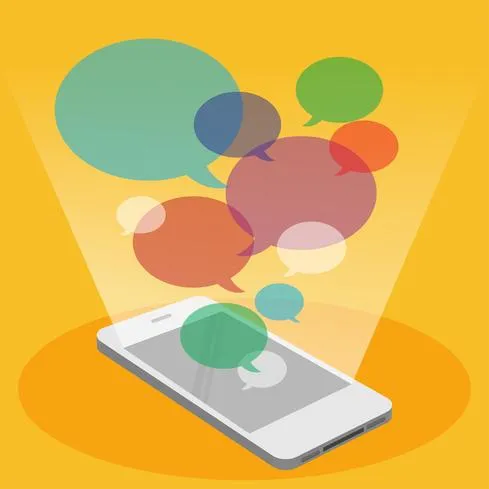 Mobile Messaging Apps: 8 Tips For Keeping Your Workplace Secure
(Click image for larger view and slideshow.)
Beleaguered smartphone maker BlackBerry released its fourth quarter earnings report April 1, revealing the company sold only 600,000 phones in the fiscal period ending Feb. 29, down from 700,000 in the preceding quarter.
While the company posted revenues of $487 million for the fourth quarter, analysts had on average been projecting $566 million. BlackBerry's gross profit margin was 45.3%, down from 48.1% a year earlier.
Nearly 40% of the company's revenue came from hardware, while a third came from software and services. However, net loss for the quarter stood at $238 million.
"The decline in hardware revenue is certainly a negative," Morningstar analyst Brian Colello told Reuters. "We'd like to see more details into how close BlackBerry is to achieving its target of profitability."
In its outlook, the company said it expects to grow software and services at around 30%.
BlackBerry counts more than 3,600 enterprise customer wins in the quarter, and noted approximately 70% of fourth-quarter software revenue was recurring.
"Overall, BlackBerry's Q4 performance was solid as we made progress on the key elements of our strategy, which are to grow software faster than the mobility software market, achieve device profitability and generate positive free cash flow," executive chairman and CEO John Chen said in a statement. "We have clearly gained traction and market share in enterprise software."
Are you prepared for a new world of enterprise mobility? Attend the Wireless & Mobility Track at Interop Las Vegas, May 2-6. Register now!
Chen noted the company more than doubled its software and licensing revenue during its fourth quarter, and exceeded its target of $500 million for the full year.
"Looking to FY 2017, our strategy is on track and our growth engines are in place to continue to generate above market growth in software and achieve our profitability objectives," Chen said.
Despite Chen's sunny outlook, the latest figures indicate the former smartphone titan has a rocky road to recovery, one that may be smoothed by a gradual transition into software and away from hardware.
Going forward, software is likely to continue to be a key focus area for the company as it continues to transform. The company is currently prioritizing security in its software and services.
Chen has said numerous times that if BlackBerry can't make a profit selling hardware, it will stop selling physical devices altogether.
"I've said that if we cannot make money we're going to get out of the phone business, and I mean hardware," Chen said in December, noting that BlackBerry's software could run on Apple, Android, or Windows smartphones. "We will remain in the phone business one way or the other."
In another blow to the company, social media titan Facebook recently announced it would drop BlackBerry support for Messenger, its popular messaging application.
The announcement was made public through BlackBerry's blog, with the company expressing its extreme disappointment in the decision.
Failing financial and business fortunes haven't quite dented the company's appetite for acquisitions, however. In February, BlackBerry confirmed its acquisition of UK-based security firm Encription Limited.
With its experience in cyber-security consulting, Encription will strengthen BlackBerry's new Professional Cybersecurity Services practice. Its new division, announced Feb. 24, was created in response to the growing problem of security breaches amid the rise of connected devices.