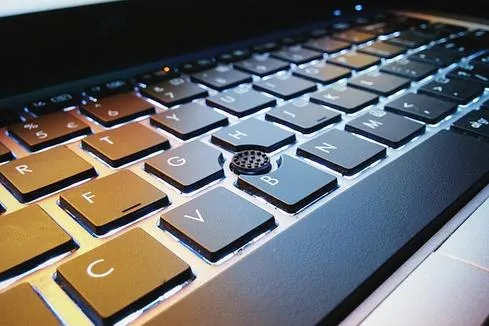 7 PC Alternatives For Work: Tablets, 2-in-1s, Ultraportables
(Click image for larger view and slideshow.)
The engineering team behind Google's Pixel C tablet recently took to Reddit to answer questions about the device. Unfortunately, the Googlers were assailed by questions concerning the negative reviews and buggy performance of the tablet, not to mention some of the design and feature choices. The AMA was salvaged, in part, thanks to some useful insights that point to a more productive Android down the road.
The Pixel C is the first tablet to be designed by Google, rather than one of its hardware partners. The C, which stands for convertible, can be used as a tablet or a laptop thanks to a magnetic keyboard attachment.
In our hands-on review of the Pixel C, we liked the hardware, but found the touch-based user interface required an adjustment. "If you have spent years using desktop and laptop computers, shifting over to an Android tablet requires new work habits," Tom Claburn wrote. "The user experience on a device designed for touch interaction differs from the user experience on a device designed for mouse input. Shifting focus between input boxes, icons, and apps takes some getting used to."
Android tablets continue to get a bad rap, and deservedly so. The app experience trails that of the Apple iPad badly. Where Apple's tablet has hundreds of thousands of apps optimized for the larger screen, Android developers seem to have mostly ignored the possibility that their apps might be used on a big screen.
The Pixel team wants people to know that, despite the tablet's shortcomings at launch, things are going to get better.
"We're spending a lot of time working with developers to get better and more awesome tablet apps," said Android and Chrome UX director Glen Murphy in the Reddit AMA. "But it is definitely a chicken-egg problem, and we think a key driver is awesome hardware, like the Pixel C."
The Pixel C has a 10.2-inch screen, a speedy processor, plenty of wireless radios, and USB Type-C. It's an attractive piece of hardware.
Beyond apps, Google knows it needs to resolve other issues with respect to Android tablets. "We're working hard on a range of enhancements for Android in this form factor," said Murphy. "There are many things, like multi-window, that we've been spending a lot of time on -- hopefully we can share more about this soon."
[Read iOS vs. Android: What's Best for Enterprise Security?]
Split-screen multitasking has become a table-stakes feature for tablets. Apple added it to the iPad this year and it's been available to Windows slates since Windows 8. Allowing people to run two apps side-by-side can improve productivity dramatically. Google's own partner, Samsung, knows this and added split-screen powers to its Galaxy Note smartphones way back in 2011.
Google may make us all wait until the arrival of Android N, however, which could be as much as a year away. "We're working on lots of things right now for N that, of course, we wish we had, you know, yesterday," said Andrew Bowers, Google's consumer hardware director. "But we'd spoil the surprise of N if we shared all of them. Split screen is in the works!"
In other words, Google is making progress, but perhaps not a quickly as we might like.
**Elite 100 2016: DEADLINE EXTENDED TO JAN. 18, 2016** There's still time to be a part of the prestigious InformationWeek Elite 100! Submit your company's application by Jan. 18, 2016. You'll find instructions and a submission form here: InformationWeek's Elite 100 2016.