iPhone, iPad Wireless Charging May Come By 2017
Apple is reportedly working on smoothing out issues with technology that lets consumers power up iPhones and iPads sans wires.
The smartphone market is growing more competitive by the day, with consumers demanding the premium materials and features that upper-tier manufacturers like Apple have provided.
In an effort to stay ahead of its rivals -- and in the face of flagging iPhone and iPad sales, Apple is planning to introduce wireless charging on the two devices as early as 2017, according to a Bloomberg report.
The report, which quotes unnamed sources familiar with the plans, said Apple is working with partners both in the US and Asia to resolve some of the issues inherent in wireless charging technologies.
These issues include boosting the charging power of the device when the smartphone is farther away from the power source, and other technical limitations that prolong the time it takes to fully charge the phone.
The technology is not new. Apple currently offers wireless charging for its smartwatch, and smartphone rivals such as Samsung, Sony, and Google all offer handsets that boast wireless charging.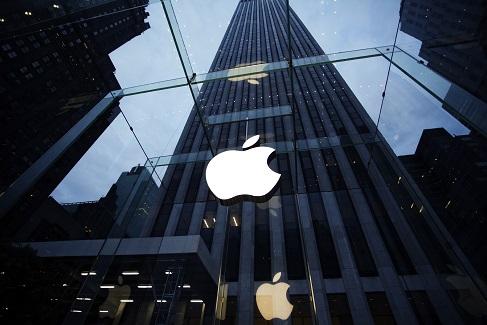 In March 2015, Samsung announced that its Galaxy 6 and S6 Edge smartphones would support wireless charging, while the Windows Phone 8-based Lumia 920 smartphone supported wireless charging almost three years ago.
Apple's hesitation may have something to do with the fragmented nature of wireless charging standards. There are three the mobile industry currently supports -- Qi, which is supported by the Wireless Charging Consortium (WPC); Rezence, which is backed by Alliance for Wireless Power (A4WP); and Powermat, which is backed by the Power Matters Alliance (PMA).
While iPhone sales hit 74.8 million units during the most recent quarter, an all-time high for the company, Apple CEO Tim Cook recently said he believes sales of iPhone units will decline for the first time in the next quarter. iPad sales also fell from 21.4 million units in Q1 2015 to 16.1 million in Q1 2016.
The flagging sales mean Apple will have to push harder than ever to make the iPhone, which represents the bulk of its profits, and the iPad, which has struggled to keep sales momentum (as has the rest of the slowing tablet market), must-haves for consumers.
While the iPhone 7's launch date is not expected until the latter half of the year, rumors are already piling up about what high-tech features Apple will pack into the ever-slimmer handset -- many of which are already stirring controversy.
[Read iPhone 5se, iPad Air 3: More Details Emerge.]
The company's endless quest to make thinner and lighter products, for instance, may well be the death knell for the standard 3.5mm headphone jack found on pretty much every smartphone in existence.
In its place Apple will provide headphones that connect through the iPhone's Lightning charger. This, of course, means that either headphone manufacturers will have to adapt their products, or consumers will be forced to buy Apple-designed headphones.
In addition, the tech giant is reportedly collaborating with Beats Electronics, which Apple purchased for $3 billion in 2014, to develop completely wireless in-ear headphones that would come with a charger and be marketed as a premium accessory.
In other iPhone 7 rumor news, Apple is reportedly close to an agreement with rivals Samsung and LG to supply organic light emitting diode (OLED) screens for its next-generation smartphone.
Are you an IT Hero? Do you know someone who is? Submit your entry now for InformationWeek's IT Hero Award. Full details and a submission form can be found here.
Nathan Eddy is a freelance writer for InformationWeek. He has written for Popular Mechanics, Sales & Marketing Management Magazine, FierceMarkets, and CRN, among others. In 2012 he made his first documentary film, The Absent Column. He currently lives in Berlin. View Full Bio
We welcome your comments on this topic on our social media channels, or
[contact us directly]
with questions about the site.