Forget the bugs. Apple's iOS 8 is full of useful improvements.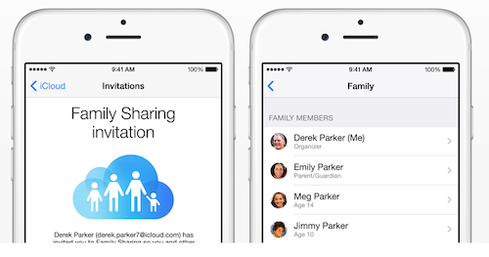 Apple calls iOS 8 the biggest iOS release ever. With that comes a large list of issues.
Some of these issues look like welcome features to Apple customers but justice-thwarting flaws in authorities' eyes. In conjunction with the launch of iOS 8, Apple elaborated on its commitment to privacy by declaring that it has never created a backdoor in its products to provide government authorities with access and by claiming it cannot decrypt data on iOS 8 devices, regardless of government demands.
That does not sit well with US Attorney General Eric Holder, who on Tuesday said, "It is worrisome to see companies thwarting our ability to [access electronic data to protect children]." FBI Director James Comey appears to share the view that companies should retain encryption keys to grant access when necessary.
Other issues look like programming errors from any perspective. Apple delayed the App Store release of apps that used iOS 8's HealthKit API because of what a company spokesperson characterized as "a bug."
Then Apple withdrew its iOS 8.01 update almost immediately after it was released because the software prevented some users from getting a cellular signal after it was installed. The release of iOS 8.02 a day later addressed these bugs and others. But there are reports of other potentially serious issues, such as a bug in iOS 8's "Erase All Settings" option that erases iWork files despite assurances to the contrary, as well as Bluetooth connectivity problems in cars.
Then there are the marquee features missing from iOS 8 because they're not ready or they depend on OS X Yosemite, slated for release later in October. These include Apple Pay, iCloud Photo Library, and Handoff.
Finally, there's an iOS 8 security feature, MAC address randomization, that turns out to be so limited it's hardly usable because you have to turn off cellular data and location sharing to activate it.
Despite the problems, there's much to appreciate. For me, the addition of Family Sharing has been a godsend. I can find my kids' phones without having them use my Apple ID, and I can share apps and files with them more easily. Family Sharing also allows my kids to send app-install requests, a far more convenient process than handing devices to me and asking me to enter my Apple ID into the App Store.
Beyond improvements in the iOS 8 Notification Center, the new Photos app, and support for custom keyboards, iOS 8 has less obvious capabilities that make iOS devices better. Here are 10 favorites.
Thomas Claburn has been writing about business and technology since 1996, for publications such as New Architect, PC Computing, InformationWeek, Salon, Wired, and Ziff Davis Smart Business. Before that, he worked in film and television, having earned a not particularly useful ... View Full Bio
We welcome your comments on this topic on our social media channels, or
[contact us directly]
with questions about the site.