11 IoT Programming Languages Worth Knowing
Choosing which language to use for an Internet of Things project can be as big a decision as choosing a hardware platform. Here are 11 options to consider for your next coding project.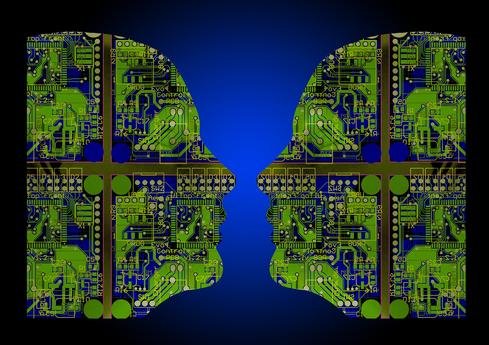 Internet of Things (IoT) development projects are springing up at businesses all over the world. New hardware platforms make embedded systems in IoT applications easier to engineer than ever before. Once you've chosen the hardware platform, though, you still must develop the application software, and that's where more (and often, more difficult) decisions must be made.
Not so very long ago, your choice of programming language was pretty much dictated by your choice of hardware platform. More modern platforms that are based on open source standards and able to support multiple languages make for much more flexibility and, therefore, more choices. That's where we come in.
How do you decide which programming language to use in a particular IoT project? In some cases, your options still will be limited by your hardware platform. In others, though, you'll be able to choose from a language based on factors such as whether your enterprise dev team is already familiar with it, whether it works within the environment used by other components of the total IoT system, or whether it produces code that is smaller, more efficient, or more rapidly written than that of other options.
[Read about what you can and can't do with Raspberry Pi 2.]
There are 11 languages that float to the top of the consideration pool when it comes to programming embedded systems. They range from general-purpose languages like C++ and Java to embedded-specific choices like Go and Parasail. Each offers advantages and disadvantages. After you've reviewed the following pages to see what we've come up with, meet us in the comments section below to let us know what your preferred language options are when you're considering embedded and IoT development projects.
Attend Interop Las Vegas, the leading independent technology conference and expo series designed to inspire, inform, and connect the world's IT community. In 2015, look for all new programs, networking opportunities, and classes that will help you set your organization's IT action plan. It happens April 27 to May 1. Register with Discount Code MPOIWK for $200 off Total Access & Conference Passes.
Curtis Franklin Jr. is Senior Analyst at Omdia, focusing on enterprise security management. Curtis has been writing about technologies and products in computing and networking since the early 1980s. He has been on staff and contributed to technology-industry publications ... View Full Bio
We welcome your comments on this topic on our social media channels, or
[contact us directly]
with questions about the site.