5 Apple Watch Apps For Road Warriors
Whether you are traveling for business or leisure, these Apple Watch apps can prove handy from flight takeoff to hotel checkout.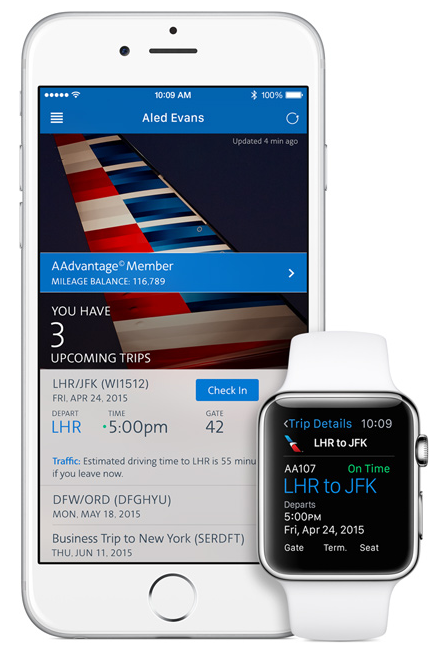 By now, you've probably seen an Apple Watch or two in the wild. It hasn't been too long since the wearable made its way to 376,000 especially eager customers.
Despite mixed reviews and faulty components, the Watch is proving a popular device among Apple fans and recently earned the status of top smartwatch from Consumer Reports. If you want one you'll have to hop online, and likely wait until June for your Watch to arrive.
I've seen my fair share of Apple Watches, so far mostly in subways and at hotel convention centers. While Apple has yet to demonstrate a must-have use case for the Watch, I think it seems like a pretty handy travel device for consumers and businesspeople alike.
[Apple Watch And A Tattoo? We Have Some Alternatives]
Traveling -- whether by plane, train, or car -- is detailed and exhausting. There are flights to track, bags to claim, and hotel check-in and checkout times to juggle. It's a lot to manage, especially if you're traveling in a group or switching from plane to plane.
Already there are 3,500 apps ready for download on the Apple Watch, and more than a few that give stressed travelers some welcome relief. The Watch can tell you what time to leave for the airport, check you into your hotel, and recommend a local restaurant for dinner.
While there are plenty of travel apps available on iOS and Android, the Apple Watch lends a certain level of convenience. Is it much more convenient than iPhone? That's up to the wearer, but Apple is banking on the convenience of wrist-worn apps to drive demand for Apple Watch.
Given that it was just released, you could argue that the Watch currently exceeds the budget for many travelers. Even the cheapest $350 Sport model is pricey, and the price further escalates if you don't already have an iPhone. However, the price of all tech drops over time. The iPhone was a small fortune upon its release, but now you can pick up an iPhone 5c at Verizon for $0.99.
Would you use an Apple Watch for travel? What are some of your favorite travel apps you'd like to see translated on the Watch?
[Did you miss any of the InformationWeek Conference in Las Vegas last month? Don't worry: We have you covered. Check out what our speakers had to say and see tweets from the show. Let's keep the conversation going.]
Kelly Sheridan is the Staff Editor at Dark Reading, where she focuses on cybersecurity news and analysis. She is a business technology journalist who previously reported for InformationWeek, where she covered Microsoft, and Insurance & Technology, where she covered financial ... View Full Bio
We welcome your comments on this topic on our social media channels, or
[contact us directly]
with questions about the site.