Flappy Bird Killed By Creator
Developer who says success "ruins my simple life" yanks hugely popular mobile app that reportedly earned him $50K a day.
Over the weekend, the Vietnamese developer of Flappy Bird removed his app from the iTunes App Store and Google Play at the height of its popularity, leaving people perplexed, money on the table, and opportunists scrambling.
On Saturday, via Twitter, Nguyen Ha Dong announced his plan to withdraw Flappy Bird from app stores in less than a day. The Hanoi-based game maker then did as he said he would on Sunday, turning the app into an instant collector's item.
Nguyen said he's overwhelmed by the attention that accompanied sudden, worldwide recognition for a game that surged to the top of app store download charts around the globe at the beginning of the month. "I cannot take this anymore," he explained in the tweet announcing the takedown. Separately, he acknowledged the success of his game, but said, "...it also ruins my simple life. So now I hate it."
The free, ad-supported game has been downloaded more than 50 million times. In an interview with The Verge last week, Nguyen said the app has been generating an average of $50,000 in mobile ad revenue per day. According to Vietnam's VnExpress, the game's success also brought in emails from other developers who claimed Nguyen had copied elements of their games.
[Will games boost the popularity of Google's Internet-connected eyewear? Read Google Glass Aims For Games. ]
Reuters on Sunday reported that two friends of Nguyen's claimed the developer had received a legal threat from Nintendo and that Nintendo said it does not intend to file a lawsuit -- which is not a denial that it sent a cease-and-desist letter. Kotaku characterized Flappy Bird as a ripoff of Nintendo's Super Mario Bros, while others have said the game appears to be merely inspired by Nintendo's classic game.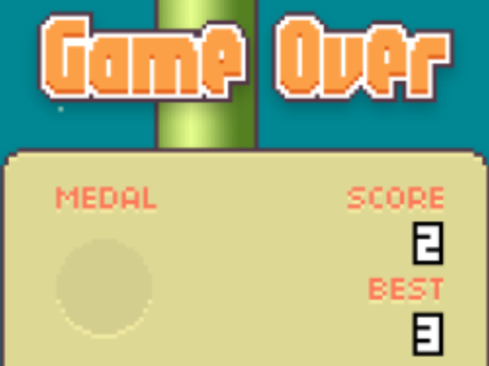 Nguyen himself responded to Kotaku's assessment by saying he didn't steal anything. He also insisted his decision to remove the game had nothing to do with legal issues.
Still, a few of those observing the sudden success of Flappy Bird -- it was released in May 2013 and then saw a surge of downloads starting in November, according to metrics site App Annie -- see something suspicious in the game's swift rise.
A recent blog post from iPhone app marketing company Blue Cloud Solutions says the game's download statistics look like they're the product of bot activity, although post author Carter Thomas says he has no proof of this and allows for the possibility of a pure viral hit.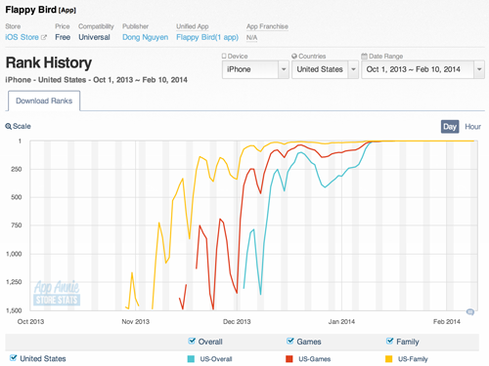 Meanwhile, some of those who managed to download the game before it was removed have decided to sell phones with the Flappy Bird app installed through eBay. eBay has almost 10,000 for-sale listings related to Flappy Bird, with some in the $10,000 to $50,000 range. Of the 200 or so Flappy Bird auctions that have already ended, most have concluded without a sale. However, someone appears to have managed to find a buyer willing to pay $10,000 for a phone with Flappy Bird on it. Another seller completed a sale for $7,100.
And in Apple's App Store and Google Play, apps using the word "Flappy" are proliferating, hoping for scraps of the popularity that Nguyen discarded.
Mobile, cloud, and BYOD blur the lines between work and home, forcing IT to envision a new identity and access management strategy. Also in the Future Of Identity issue of InformationWeek: Threats to smart grids are far worse than generally believed, but tools and resources are available to protect them. (Free registration required.)
Thomas Claburn has been writing about business and technology since 1996, for publications such as New Architect, PC Computing, InformationWeek, Salon, Wired, and Ziff Davis Smart Business. Before that, he worked in film and television, having earned a not particularly useful ... View Full Bio
We welcome your comments on this topic on our social media channels, or
[contact us directly]
with questions about the site.