Facebook Debuts Privacy Checkup
Facebook tries again to simplify its privacy settings, especially for new users.
Following up on a commitment by CEO Mark Zuckerberg last month to "put people first," Facebook is taking steps to clarify how users have configured their privacy settings.
Facebook claims that although some of its users enjoy sharing with everyone -- a habit the social network has encouraged over the years -- others say they prefer sharing with smaller groups, such as their Friends.
From now on, when new Facebook users make their first posts, the default audience for each post will be set to Friends rather than Public. This will reduce the potential for the inadvertent disclosure of information that wasn't intended to be seen by everyone on the Internet. Drunken Facebook users of the world should be pleased.
First-time users -- those other than the 1.28 billion who already use Facebook -- also will see a pop-up reminder to choose an audience for their posts.
[Should you let Facebook listen in on your multimedia? Read Facebook Audio Recognition: What To Expect.]
Facebook veterans will get some attention as well. Over the next few weeks, Facebook will be rolling out a Privacy Checkup tool that will walk users through various settings to ensure that users review relevant sharing options. These Privacy Checkup popup windows include a blue cartoon dinosaur character. Make of that what you will.
"We want to do all we can to put power and control in people's hands," Facebook explains on its website. "This new tool is designed to help people make sure they are sharing with just the audience they want."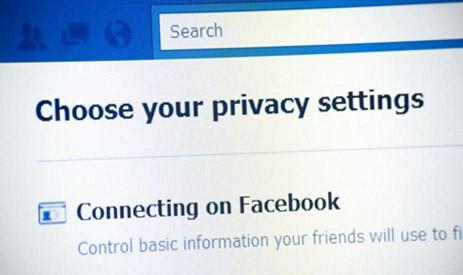 Facebook's desire to help its users understand its privacy settings has gone unfulfilled for years. The company has long been criticized about the complexity of its controls. And it has repeatedly addressed the issue, without much success. In 2009, Facebook simplified its privacy controls, even as it promoted the notion that users should share with everyone. In 2010, the company simplified its privacy controls "in response to feedback that certain Facebook settings had become too complicated." It again tried to simplify its privacy controls in 2011. In 2012, the story was the same: more privacy control simplification.
At the company's F8 developer conference last month, Facebook headed in the opposite direction: The social network redesigned the way third-party apps using Facebook Login ask for permission, giving users the ability to accept or reject specific permissions, rather than requiring them to accept or reject permissions as a group. Adopting a granular permission model gives users more control over settings related to app privacy. But that control comes at the cost of simplicity.
Too many companies treat digital and mobile strategies as pet projects. Here are four ideas to shake up your company. Also in the Digital Disruption issue of InformationWeek: Six enduring truths about selecting enterprise software. (Free registration required.)
Thomas Claburn has been writing about business and technology since 1996, for publications such as New Architect, PC Computing, InformationWeek, Salon, Wired, and Ziff Davis Smart Business. Before that, he worked in film and television, having earned a not particularly useful ... View Full Bio
We welcome your comments on this topic on our social media channels, or
[contact us directly]
with questions about the site.