LTE Speeds, Capacity Improve In Big Cities
Wireless carriers upgrade infrastructure to make sure their LTE 4G networks offer the speeds and throughput they advertise.
Smartphone and tablet owners in major cities across the country should notice improved performance of their LTE 4G services. AT&T, Sprint, T-Mobile, and Verizon Wireless have each dumped billions of dollars into making sure their networks deliver the best performance possible. Though the carriers are prioritizing the nation's largest markets, outlying regions are getting a boost, too.
AT&T, for example, has already lit up LTE in many of the country's biggest cities, but has pushed hard all year long to provide LTE to dozens of smaller cities and towns. Last month it launched LTE in markets such as Fairbanks, Alaska; Des Moines, Iowa; Cumberland, Md.; Gettysburg, Pa.; and Big Spring, Texas. AT&T uses 700 MHz for its LTE network. Where LTE isn't available, customers can fall back on AT&T's HSPA+ network in the 1900 MHz band. Its 700 MHz spectrum holdings are solid, but AT&T is in the process of purchasing Cricket Wireless to further improve them. The deal still needs regulatory approval. Once approved, AT&T will use Cricket's spectrum for LTE, as well.
[Mobile workers need more than mere access to do their jobs well. Are You A Mobile Blocker Or Enabler?]
Sprint, meanwhile, recently launched Sprint Spark. Spark is Sprint's next-generation networking technology that will make use of all three Sprint spectrum bands to boost mobile broadband speeds to 50-60 Mbit/s. Sprint said it will deploy Spark in 100 of the country's largest cities over the course of the next three years, but it has already launched in New York, Los Angeles, Chicago, Tampa, and Miami. Sprint expects 100 million Americans will have Sprint Spark or 2.5 GHz coverage by the end of 2014.
In order for Sprint Spark to work, devices must support LTE in the 800 MHz, 1900 MHz, and 2.5 GHz bands. Few of those devices are on the market, but they include the Samsung Galaxy Mega, Galaxy S4 Mini, and LG G2. Most devices Sprint will release in 2014 should be Spark compatible. Spark is able to determine which of the three bands is providing the best service and automatically connect to the fastest one.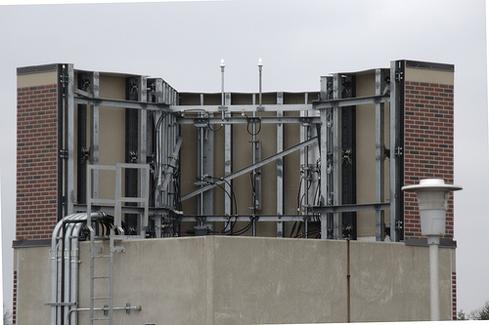 T-Mobile has made significant headway this year with its LTE network. The company already covers more than 200 million people with fast service, and offers speedy HSPA+ as a fallback option when LTE isn't available. T-Mobile purchased MetroPCS earlier this year and has begun to supplement its LTE network with MetroPCS's old spectrum. Late last month, it doubled the capacity of its LTE network in northern Dallas by using Metro's spectrum. T-Mobile said that it eventually plans to offer similar LTE bandwidth increases to 90% of the country's top-25 markets beginning next year. The increase in capacity should also help boost speeds.
Verizon Wireless is taking steps similar to T-Mobile's. It is using spectrum it acquired from a handful of cable companies to supplement its existing LTE 4G network. To date, all of Verizon's LTE traffic has used 700 MHz spectrum. It has started to deploy LTE in the AWS spectrum it bought in such major cities as New York to help shore up capacity. Verizon's LTE network, in particular, has reached the saturation point in markets like New York. Verizon needs the additional capacity to keep from slowing down. Dozens of major cities are on tap to see improved Verizon LTE service in the coming months.
Verizon is the only of the four major companies to say that its LTE 4G network is functionally complete, but the others aren't far behind. By the end of 2014, AT&T, Sprint, and T-Mobile will have comparable LTE footprints. The next major step will be to improve their existing LTE 4G networks with more capacity and improved speeds. The end result will be better service for smartphone and tablet users around the country.
The crucible of cloud, big data, and distributed computing is hell on systems. Will application performance management cool down complexity -- or just add fuel to the fire? Also in the new, all-digital APM Under Fire special issue of InformationWeek: Cloud industry heavyweights discuss the pros and cons of OpenStack support for Amazon APIs. (Free registration required.)
We welcome your comments on this topic on our social media channels, or
[contact us directly]
with questions about the site.