Samsung Profits Decline As Growth Slows
Sales of Samsung's smartphones fell slightly during the fourth quarter as the world's leading smartphone maker offers weak outlook moving into 2014.
Samsung has spent much of the last two years eating Apple's lunch, as sales of Galaxy-branded smartphones have zoomed past most every other device in the market. But fierce competition from Apple in the fourth quarter shows that the schoolyard fight is far from settled.
The Samsung Galaxy Note 3 went on sale at the start of the fourth quarter. It's a bona fide hit -- one of the best devices of 2013. And although Samsung moved more than 10 million of them, it wasn't enough to shore up the company's financial performance. Samsung posted its first drop in profits in two years.
Samsung reported a profit of $7.73 billion on sales of $54.95 billion for the October-December period. Revenue was at a record high, but profits dropped 18% compared to the July-September period. The company cited one-off balance sheet items as the cause for its slumping profit. The company's finances took a hit from employee bonuses and currency exchanges.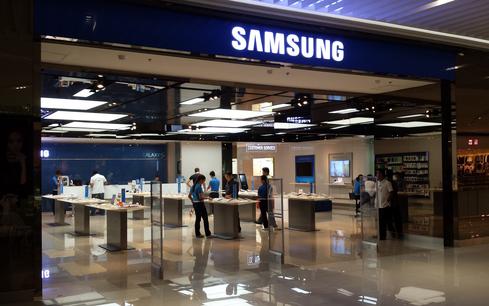 Samsung said sales of its smartphones dipped slightly in the fourth quarter, but as the company no longer discloses hard sales figures for its devices it didn't say how many it sold. Analyst estimates place sales between 85 and 87 million. Sales of Samsung tablets doubled compared to the year-ago period thanks to the latest additions to the lineup.
[Things aren't looking too rosy for Nokia on the smartphone front either. Read Nokia Smartphone Sales Dip Ahead Of Microsoft Buyout.]
Smartphones, tablets, and their related components accounted for 66% of all Samsung's revenue. The rest was generated by its television and appliances businesses. Samsung blamed an over-supplied TV panel market for softness in its television unit's revenues.
Even though Samsung claims smartphones sales fell only slightly, it's alarming that the dip took place during the holiday quarter. Most companies benefit from a seasonal bump in sales thanks to end-of-the-year gifting. Samsung isn't the first company to say that fourth quarter sales were off; Nokia also reported late in the fourth quarter that sales of its flagship Galaxy S4 smartphone were well short of projections. The company had expected to sell more than 100 million devices but later revised that figure down to 60 million.
It is possible that the iPhone 5s, which went on sale mere days before the start of the fourth quarter, had an impact on Samsung's smartphone performance. Though the device is largely similar to 2012's iPhone 5, the 5s sold briskly from the get-go. Apple reports its holiday quarter earnings on January 27. Some bullish estimates place iPhone sales at 55 million for the period, which would be a record for Apple by a wide margin.
Samsung is predicting a slow first quarter, thanks to the typical seasonal drop in sales. The company may have new tablets on deck for later this month, but the Galaxy S4 isn't due for a refresh for several months yet. Samsung promised "dramatic changes" for the Galaxy S5. Until then, Samsung plans to tighten the belt a little bit, especially on marketing.
Interop Las Vegas, March 31 - April 4, 2014, brings together thousands of technology professionals to discover the most current and cutting–edge technology innovations and strategies to drive their organizations' success, including BYOD security, the latest cloud and virtualization technologies, SDN, the Internet of things, Apple in the enterprise, and more. Attend educational sessions in eight tracks, hear inspirational and industry-centric keynotes, and visit an Expo Floor that brings over 350 top vendors together. Register for Interop Las Vegas with Discount Code MPIWK for $200 off Total Access and Conference Passes.
We welcome your comments on this topic on our social media channels, or
[contact us directly]
with questions about the site.