10 Tools To Bring Virtual Reality To Life
VR and AR systems have begun to ship. But before the headset comes content creation. Here's a look at 10 tools that will shape the virtual world.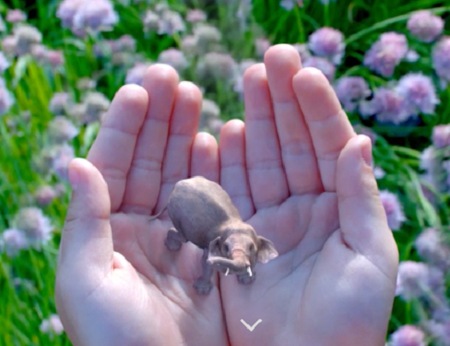 Of all the virtual reality technology emerging from labs or on the horizon, Magic Leap appears to be the most mesmerizing. Earlier this week, the secretive company, which has raised over a billion in funding from Google and venture capital firms, released a video purporting to show its augmented reality technology without any special effects or enhancements.
The video depicts computer interface menus that display message notifications and charts hovering in the air, a 3D topographical map of Mount Everest resting on a desk, shopping for shoes online while viewing the shoes as they rotate in 3D, and a luminous school of jellyfish passing overhead in an office.
It's more or less the vision of computing depicted in recent movies like Iron Man, not to mention many of the science fiction films and television shows that came before.
However, it's still science fiction in the sense that Magic Leap hasn't released anything yet. But its AR technology looks more promising than the first wave of VR headsets, which are profoundly anti-social despite what Mark Zuckerberg and others argue.
VR presents computer-generated or prerecorded images while shutting out the real world. That's why VR headsets conceal the wearer's eyes. But in so doing, they isolate the wearer.
Facebook at its recent F8 conference pushed back against this perception with a demonstration of social VR, in which people occupy the same virtual environment and can see each other's avatars. But it's not the same as being in the same physical space and interacting. It's an entertaining substitute.
AR combines computer graphics with real-world scenes. Though Magic Leap has yet to reveal details about its hardware, the company's system appears to involve a see-through lens and light projected into the subject's eyes.
AR is superior to VR because it encompasses VR. It allows for fully virtual worlds plus all sort of interesting applications that require contact with the real world, like assisted surgery. VR systems can fake physical movement through 360-degree treadmills and harnesses. But AR allows actual navigation in the world.
A recent Wired article refers to Magic Leap's technology as mixed reality, or MR. It suggests this is distinct from augmented reality because the graphics in mixed reality are integrated with the viewer's environment. Thus, a mixed reality ball would be hidden from view if behind a real sofa. This is an unnecessary distinction because 3D occlusion -- when one object hides another -- can be programmed into an AR environment. AR needn't be narrowly defined as a graphics layer placed on top of the real world.

Are you prepared for a new world of enterprise mobility? Attend the Wireless & Mobility Track at Interop Las Vegas, May 2-6. Register now!
In fact, it's the programmatic interaction between synthetic graphics and real objects that will make AR/MR truly shine. If the technology is to avoid the problem with 3D movies -- the fact that seeing films in three dimensions has no meaningful effect on the emotional impact or narrative quality of the story -- it must do more than be eye candy.
A virtual ball introduced into the real world will have to exhibit appropriate physics. If thrown against a real cushion, it will have bounce in a way that makes sense and is different than if it had been thrown against a stone wall. It will take a few years before 3D content creation tools and AR/MR devices get this right.
During that time, sales of VR/AR devices are expected to skyrocket. On Thursday, IDC predicted that VR/MR devices will rise from 9.6 million units this year, worth an estimated $2.3 billion, to 64.8 million units by 2020.
But there's no need to wait. People are already rushing to create virtual, augmented, and mixed reality content. What follows is a glimpse of the spectacle taking shape around us and of the tools that are redefining what we see. Take a look and let us know what you think in the comments section below.

Thomas Claburn has been writing about business and technology since 1996, for publications such as New Architect, PC Computing, InformationWeek, Salon, Wired, and Ziff Davis Smart Business. Before that, he worked in film and television, having earned a not particularly useful ... View Full Bio
We welcome your comments on this topic on our social media channels, or
[contact us directly]
with questions about the site.