5 Best Smartphones Of 2014
There's never been a better time to buy a smartphone. These five stood out from the pack.
Some might argue that 2014 saw more evolutionary improvements in smartphone development than revolutionary ones. Even if that assessment is accurate, the last twelve months have delivered the most advanced and exciting handsets ever. While phone makers played it relatively safe in terms of design, they blazed new paths with technology that should become more widely available as we move into 2015 and beyond.
The best of the best represent forward thinking on the part of OEMs and the wider industry. Each of these handsets is available from US carriers and offers cutting-edge capabilities.
The success of Samsung's Galaxy Note line of phablets reverberated throughout the industry in 2014. Now every major smartphone maker offers a big-screened device. The most impressive is the Note 4, Samsung's ultimate multitasking device. The Note 4 is well-designed, beautifully made, and offers a staggering array of productivity tools. It's one of the first to jump to a quad-HD screen (2560 x 1440 pixels). Its S Pen stylus is more powerful than ever, and the 16-megapixel/4K camera produces Hollywood-worthy results. The Note 4 is pricey, but you get what you pay for.
[And the flip side: 5 Worst Smartphones Of 2014.]
LG's flagship G3 deserves a spot in this list, if only for its quad-HD screen, which is the best display fielded by any phone-maker all year. Yeah, it's that good. It offers the same resolution of the Note 4, but in a slightly smaller space -- in fact, the G3 has one of the highest pixel density displays available. LG also stepped up its software game. The G3's light user interface skin is superior to Samsung's overly busy TouchWiz UI. One of the most refined and classy-looking devices out there, the G3 offers epic battery life, a great camera, and novel tools for interacting with the screen. It's LG's finest effort.
The same is true of Sony's Xperia Z3. The Z3 marks the pinnacle of handset evolution from Sony. It takes everything good about the Z1, Z1s, and Z2 and improves on all fronts. The full HD screen is Sony's best, as is the 20.7-megapixel camera. It doesn't hurt that the metal-and-glass design is sleek, and as an added bonus, waterproof. Sony went all out with its software. The Z3 can hook up with Sony's popular PlayStation 4 gaming console for remote play. The Xperia Z3 is an excellent handset that delivers the goods.
Motorola's Moto X may not be the most advanced handset of the year, but it is among the most useful. On a spec-for-spec basis, it is on par with other flagships. It offers something the others don't, however: user-designed exteriors. Consumers can use Motorola's website to custom-design their own Moto X handset, giving it a unique look and feel. How many smartphones out there offer polycarbonate, wood, or leather (yes, we're talking pigskin) options? Beyond the unique hardware, Motorola's near-to-stock treatment of Android is one of the best available. Its software innovations include Active Display for notifications and an always-listening version of Google Now. The Moto X even one-ups Motorola's own Nexus 6 handset.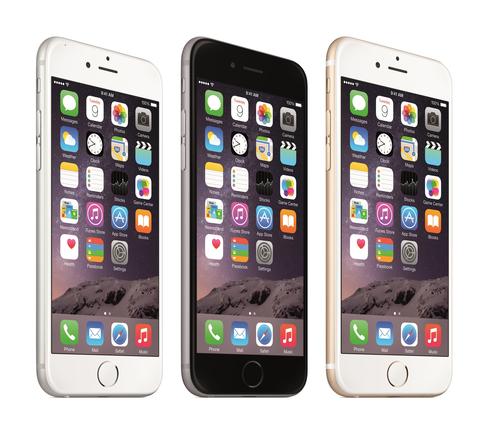 But the biggest smash of the year comes from Apple. Its one-two punch with the iPhone 6 and iPhone 6 Plus proves the company still has its fingertips on the pulse of consumers' desires the world over. The iPhone 6/6 Plus are the biggest and most capable handsets from Apple to date. Their most significant leap is perhaps the addition of Apple Pay for making tap-and-go payments. Though mobile payments have been around for nearly a decade, consumers are finally adopting the technology thanks to Apple's easy-to-use solution. The new iPhones offer two of the best cameras available from mobile phones, all-day battery life, and wide compatibility with Apple's vast ecosystem of apps, games, and accessories.
With 2014 in the books, it's time to look forward to what 2015 has to offer.
Apply now for the 2015 InformationWeek Elite 100, which recognizes the most innovative users of technology to advance a company's business goals. Winners will be recognized at the InformationWeek Conference, April 27-28, 2015, at the Mandalay Bay in Las Vegas. Application period ends Jan. 16, 2015.
Eric is a freelance writer for InformationWeek specializing in mobile technologies. View Full Bio
We welcome your comments on this topic on our social media channels, or
[contact us directly]
with questions about the site.