Apple Watch Reviews: It's Not For Everyone
Early testers of the Apple Watch suggest it is the best smartwatch yet, but they admit that people don't necessarily need smartwatches. That is, at least not yet.
Reviewers like the Apple Watch and offered generally positive reviews ahead of its release later this month. They lauded the wearable's hardware and features, but point out a number of flaws that keep it from being perfect.
Put simply, the Apple Watch is a 1.0 product that will surely improve over time.
Perhaps the biggest take-away from all the early reviews is that the Apple Watch jumps straight to the top of the smartwatch mountain. It's leagues better in terms of design, materials, and construction when compared to the mostly plastic offerings with Android on board. Further, the operating system is more refined and useful over the course of the day with notifications and other tools. Here are some pros and cons as pointed out by those with early access to Apple's latest gadget.
Pros:
It sure is purty, according to The Verge's Nilay Patel, who writes: "It is unbelievably high tech and a little bit silly, a masterpiece of engineering with a Mickey Mouse face. It is quintessentially Apple." The Watch is elegant and attention-grabbing, though most reviews remarked on its large size. It's bigger and heavier than most other smartwatches, but not as heavy as some high-quality timepieces.
The Apple Watch is easy to use, says Re/Code's Lauren Goode.
"Remember the first time you used an iPhone? That's what Apple Watch is like," Goode writes in her review. "After you first set-up your Apple Watch and pair it with your iPhone using Bluetooth, you'll think, 'What the heck is going on, where do I swipe to see things, how do I get rid of this notification that just popped up?' And so on. With some other smartwatches, that feeling never fully evaporates. With Apple Watch, it does."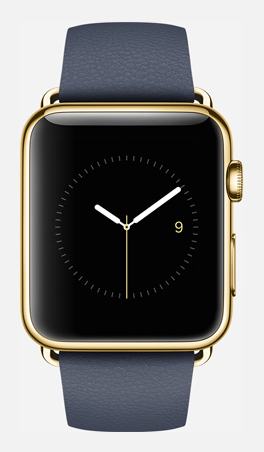 In other words, Apple gets right what Android Wear does not.
Crucially, the Wall Street Journal's Geoffrey Fowler says the Apple Watch excels at saving time.
"What's valuable is your time," Fowler writes. "The Apple Watch is a computer built to spend it better. It's the right screen for many important things. I only look at it in blips, for rarely more than five seconds." Smart notifications that go away on their own let you keep your iPhone in your pocket.
USA Today's Ed Baig appreciated how easily the watch can be customized with the three basic designs and wide assortment of straps: "Apple has introduced enough lovely band options to satisfy most everyone's idea of taste. You can easily dress the watch up or dress it down, and the functionality of the watch is the same no matter how much you pay for it."
The Apple Watch ranges in price from $349 to $17,000.
The Apple Watch is a fine workout partner and will probably replace dedicated fitness bands like those made by FitBit and others. The Apple Watch doesn't have GPS, but works with the iPhone to accurately track workouts. The Watch is also good at nudging users who've remained still too long, and tracking a range of activities -- including heartbeat -- throughout the day.
The other killer feature is Apple Pay. Wearers can pay for goods anywhere Apple Pay is accepted by tapping their wrist to the payment terminal. The feature works even when the owner's iPhone is home. Those reviewing the Apple Watch noted that adding mobile payments to a wearable made sense.
Next Page: Apple Watch has some drawbacks.
Cons:
Battery life gets mixed reviews. The Verge's Patel said he was all-too-often fretting about the watch's battery life, which he said barely lasts a day. "After one particularly heavy day of use, I hit 10% battery at 7 p.m., triggering a wave of anxiety," Patel noted.
Re/Code's Goode was more impressed: "One day this past week, I woke up at 5:15 a.m., exercised for an hour using the Watch, ran Maps during my commute, made phones calls and received notifications throughout the whole day, and by 11 p.m. the Watch was just hitting its Power Reserve point."
Everyone dislikes the third-party apps. All the reviewers felt apps not made by Apple were half-baked at best.
"Apps -- which download to the watch automatically if you've installed them on your iPhone -- are relegated to a secondary launch screen that's attractive but harder to use, a cluster of tiny circles that you have to zoom in on and fish out, like some weird game," complained the Journal's Fowler.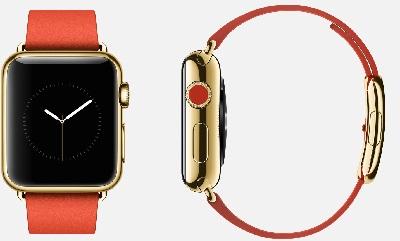 The Apple Watch is buggy. The Verge's Patel said the watch was too slow to turn on the screen when he wanted to check the time, and apps often stuttered or paused. Apple told Patel a system update will clear up the problems, but didn't say when that might arrive.
Calling from your wrist left USA Today's Baig wanting more: "Making or answering phone calls from your wrist gets a lot of attention. It's not a great experience though. The speakerphone on the watch isn't very loud. I struggled to hear the other person during watch calls in my car and in Times Square."
[Read about what Apple should have made instead of a watch.]
An iPhone 5 or later is required. The Apple Watch only works with the newest iPhones, so if you're rocking an iPhone 4 or 4s you're out of luck. It won't work with Android phones at all.
The Apple Watch has its own charger that isn't compatible with other Apple chargers, such as those for the iPhone or MacBooks. All the reviewers complained that it's yet something else to pack in your briefcase when hitting the road.
The Bottom Line
The Journal's Fowler said he won't spend $1,000 on a stainless steel Apple Watch, but he'd pony up $400 for the 42-mm Sport Edition model. USAToday's Baig simply said, "I want one."
"Apple Watch is not a cure-all, and it's likely not a timepiece you will pass down to your grandkids," concluded Re/Code's Goode. "It is a well-designed piece of technology that will go through a series of software updates, until one day, years from now, when the lithium ion battery can no longer hold much of a charge and it won't seem as valuable to you."
In the end, the Apple Watch suffers from the same limitations that all smartwatches do.
"For all of its technological marvel, the Apple Watch is still a smartwatch," said Patel, "and it's not clear that anyone's yet figured out what smartwatches are actually for."
The Apple Watch can be preordered beginning April 10. It goes on sale April 24.
Attend Interop Las Vegas, the leading independent technology conference and expo series designed to inspire, inform, and connect the world's IT community. In 2015, look for all new programs, networking opportunities, and classes that will help you set your organization's IT action plan. It happens April 27 to May 1. Register with Discount Code MPOIWK for $200 off Total Access & Conference Passes.
Eric is a freelance writer for InformationWeek specializing in mobile technologies. View Full Bio
We welcome your comments on this topic on our social media channels, or
[contact us directly]
with questions about the site.