Apple's USB Type-C: Jack Of All Trades
The new MacBook has only one USB-C port, besides the audio jack, to connect peripherals and power the device.
There's a port shortage on Apple's new MacBook, but the company believes customers can adapt with adapters.
"The only intelligent vision for the future of the notebook is one without wires," said Phil Schiller, SVP of worldwide marketing, at Apple's media event on Monday, March 9.
Apple has been steadily reducing the number of ports on its notebooks to conform to its vision. The 13-inch 2012 MacBook Pro has eight ports, including a headphone/mic jack, the AC power port, plus an optical drive slot. The 11-inch 2015 MacBook Air has four, including a headphone/mic jack. The new 12-inch MacBook has just two ports: An all-purpose USB Type-C port that doubles as the power source and a headphone/mic jack.
[ Do you believe in wireless everything? Read 7 Weird Wireless Concepts That Just Might Work. ]
Apple has wireless services ready to replace activities traditionally done over wires: iCloud for file storage; AirDrop for file transfers between Apple devices; Bluetooth for audio; AirPlay for streaming content from Apple iPhones, iPads, and Macs to Apple TV; a Personal Hotspot to link mobile devices to an iPhone's network connection; the Mac App Store and iTunes App Store for purchases and rentals of digital goods; wireless printing; and backup via AirPort Time Capsule hardware.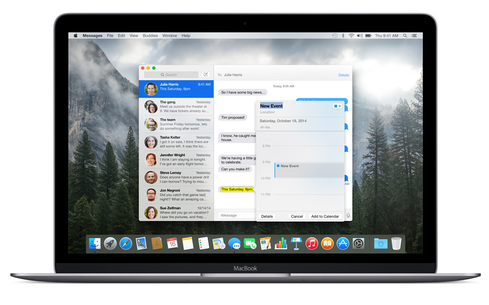 Apple probably could have gotten rid of the audio port in its new MacBook, but doing so might affect sales of its Beats headphones, most of which still sport audio cables. And given the need to accommodate other legacy peripherals, and the fact that wireless charging technology remains a work-in-progress, Apple accepted something short of its full no-wires utopia. But as far as compromises go, USB Type-C appears to be a good one.
The USB Type-C port aspires to be the jack-of-all-trades. It can deliver up to 100 watts of power, more than enough to feed a chain of peripheral devices, as well the MacBook itself, rated at a typical energy consumption (TEC) of 10.1 watts.
It supports the USB 3.1 Gen 1 specification, which can accommodate data transfers at a rate of up to 5 Gbps. USB 3.1 Gen 2 can transfer data at up to 10 Gbps, the same as the Thunderbolt 1 specification. Thunderbolt 2, present in the newly updated MacBook Air and MacBook Pro models, combines two channels to deliver 20 Gbps.
USB Type-C works with Native DisplayPort 1.2 video output and supports VGA output and HDMI output through specific USB Type-C adapters.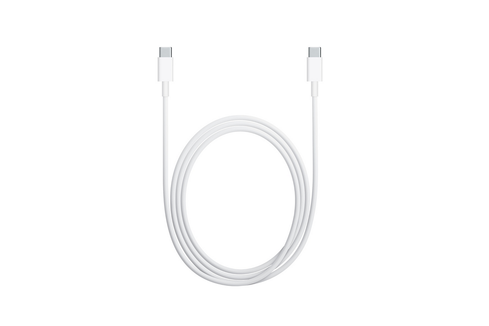 Apple's implementation of USB Type-C demonstrates the adage "Less is more," because there's a cost that comes with undoing Apple's minimalism. The company offers USB-C-to-USB Adapters for $19, as well as USB-C VGA Multiport Adapters and USB-C Digital AV Multiport Adapters, each for $79. Still, USB Type-C is necessary because older USB ports are too large for a notebook as slender as the new MacBook.
One benefit of the move to USB Type-C is that the cables are reversible, like Apple's Lightning cable. No longer will people need to squint to determine whether their Mini USB cable is oriented correctly.
Another benefit is that, unlike older USB implementations (Type-A and Type-B), USB Type-C cables can transfer power in two directions. So a phone or tablet with a USB Type-C connector could power a USB Type-C notebook or vice versa.
The major downside of the USB Type-C port is that it doesn't allow cables to come free as easily as Apple's MagSafe connector. Expect to see more MacBooks flung to the floor by cable entanglements.
Attend Interop Las Vegas, the leading independent technology conference and expo series designed to inspire, inform, and connect the world's IT community. In 2015, look for all new programs, networking opportunities, and classes that will help you set your organization's IT action plan. It happens April 27 to May 1. Register with Discount Code MPOIWK for $200 off Total Access & Conference Passes.
Thomas Claburn has been writing about business and technology since 1996, for publications such as New Architect, PC Computing, InformationWeek, Salon, Wired, and Ziff Davis Smart Business. Before that, he worked in film and television, having earned a not particularly useful ... View Full Bio
We welcome your comments on this topic on our social media channels, or
[contact us directly]
with questions about the site.