BlackBerry Leap Debuts In UK, Coming To US Soon
Down but by no means out, beleaguered BlackBerry looks to recapture marketshare with the Leap smartphone, which is headed to the US soon.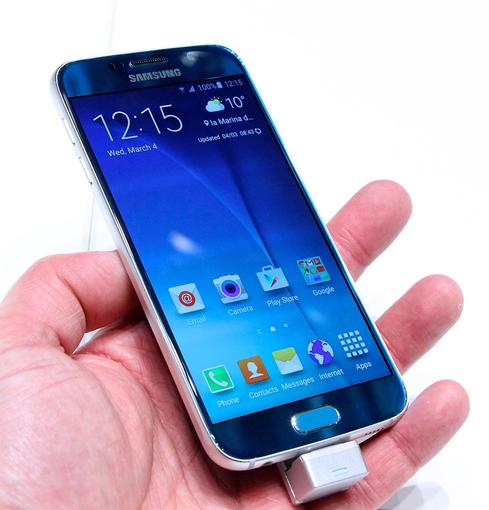 Samsung, BlackBerry, Microsoft: 10 Killer Business Devices At MWC
(Click image for larger view and slideshow.)
The once mighty smartphone manufacturer BlackBerry announced that its latest device, the Leap, will make its international debut in the UK, noting the smartphone will make its way to American shores in the next few weeks.
While pricing for the US version is not yet known, the Leap smartphone, which features the latest BlackBerry 10.3.1 operating system, a 5-inch edge-to-edge HD display, and more than a full day's battery power, will retail for 199 GBP, or a little less than $300.
Aside from the US and UK markets, BlackBerry will make the Leap available in other major markets, including Germany, France, Canada, the UAE, Saudi Arabia, and India.
However, BlackBerry is putting a major focus on software and security with the launch of the Leap, including support for encryption, plus built-in malware protection and back-up, wipe, and restore.
As Apple's iOS and Google's Android get deeper into the enterprise thanks to BYOD policies, BlackBerry, with these new features, is trying to regain its place with business users, as well as IT department charged with creating mobile device management (MDM) policies for workers.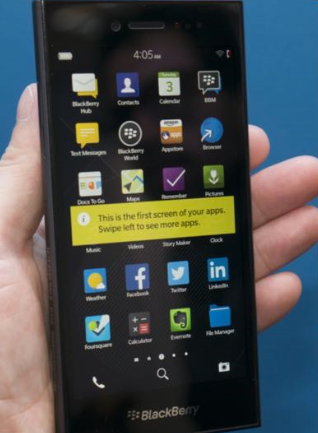 The new BlackBerry operating system incorporates updated icons and an instant action bar, which groups most commonly accessed functions in the center of the screen.
The company's embrace of the virtual keyboard continues through with the Leap -- which also offers multi-language support, customization options, and personalized next-word suggestions.
The BlackBerry Leap also features an 8-megapixel rear-facing camera with LED flash, autofocus and 1080p HD video recording, a front-facing 2-megapixel camera with 720p HD video recording capability, a Dual Core 1.5 GHz Qualcomm 8960 processor, 16GB of internal memory, and 802.11 b/g/n wireless capability.
The Leap also comes with Assistant, the company's first digital assistant, which can be used with voice and text commands to help users manage work and personal email, contacts, calendar, and other native BlackBerry 10 apps.
Another major feature of the phone is BlackBerry's Blend platform, which brings messaging and content from the smartphone to a computer or tablet running Apple's Mac OS X, Microsoft Windows, or Android operating systems.
[ Read about the best BYOD options.]
Blend lets users access instant message notifications and let's them read and respond to email, BlackBerry Messenger (BBM), or text messages, and access documents, calendar, contacts, and media in real-time on whatever device the user is on.
Rounding out the package are the preloaded app storefronts, BlackBerry World geared at productivity apps like Cisco WebEx Meetings and Evernote, and Amazon Appstore, which offers a host of Android apps ranging from Candy Crush Saga to Amazon Shopping.
BlackBerry's global market share slipped to 0.4 percent in the fourth quarter from 0.5 percent in the previous three months, and in both the first and second quarters, according to a recent report from IDC.
The main reason for much of this decline is due to Android and Apple's iOS -- those two companies make up more than 95 percent of smartphone market share worldwide.
Attend Interop Las Vegas, the leading independent technology conference and expo series designed to inspire, inform, and connect the world's IT community. In 2015, look for all new programs, networking opportunities, and classes that will help you set your organization's IT action plan. It happens April 27 to May 1. Register with Discount Code MPOIWK for $200 off Total Access & Conference Passes.
Nathan Eddy is a freelance writer for InformationWeek. He has written for Popular Mechanics, Sales & Marketing Management Magazine, FierceMarkets, and CRN, among others. In 2012 he made his first documentary film, The Absent Column. He currently lives in Berlin. View Full Bio
We welcome your comments on this topic on our social media channels, or
[contact us directly]
with questions about the site.