iPhone 6s Rose Gold Is Early Apple Fan Favorite
Early reports indicate enthusiasm for Apple's latest color change -- rose gold -- on its new iPhone 6s. The smartphones are also proving popular in pre-orders.
The launch of Apple's latest smartphones, the iPhone 6s and 6s Plus, is still dominating headlines half a week after their splashy debut, with seemingly the entire pundit class weighing in on the pros and cons of the tech giant's latest phone release.
Whether or not the iPhone 6s proves to be a record-beating success, Apple fans are already responding positively to the company's latest aesthetic tweak to its smartphone. Mac-centric blog Apple Insider reports the rose gold color option for the new iPhone has been tracking ahead of all other models.
The iPhone 6s has also completely sold out during pre-order in Hong Kong, according to a local tracking site.
The smartphones carry over the screen sizes and resolutions from last year's devices, with a 4.7-inch display for the iPhone 6s, and 5.5-inch display for the iPhone 6s Plus, with the addition of an improved camera and Force 3D Touch, which can be used to call up secondary actions or menu screens such as email previews based on how hard users press the screen.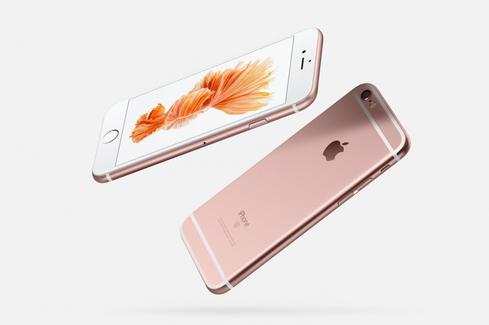 The new iPhones became available for pre-order on Sept. 12 and will reach Apple Stores Sept. 25, with the 16GB iPhone 6s starting at $649 and the 16GB iPhone 6s Plus starting at $749.
The release also heralded a new age in Apple's smartphone pricing strategy. Now, carriers such as T-Mobile, Verizon Wireless, and AT&T won't be subsidizing the hefty price tag for the phones, instead allowing consumers to essentially lease the handsets on a monthly payment plan and turn them in when Apple upgrades the devices.
One analyst also believes this is the beginning of the end for the iPhone. Argus Insights CEO John Feland is predicting future demand for the handsets will be limited, barring any radical technological breakthrough.
"iPhone sales are unlikely to hit the same peaks at next year's upgrade cycle as the level of smartphone saturation tips to replacement over new users," Feland wrote in a research note.
A total of 337.2 million smartphones were shipped worldwide in the second quarter of 2015, an increase of 11.6% compared to the second quarter of 2014, according to a report from IT research firm IDC.
[ Read about the iPhone 6s features Apple left out. ]
However, the report indicated that the market for premium devices from Apple and Samsung, among others, was nearing its limit, while low-cost smartphones sold in emerging economies are driving growth.
Apple's continued popularity in China was also noted in the report, suggesting growth in the world's second biggest economy could continue far into the future.
Still, analysts such as Piper Jaffray's Gene Munster, who has closely watched Apple for years, are optimistic about the new iPhone's chance for success. Munster's report was picked up by Business Insider and other publications.
"We believe there is substance in the new products, most notably that the iPhone 6S should have enough appeal, along with the lower price for existing iPhone 6 and Plus, to allow Apple to continue to gain share at the high end of the phone market," Munster wrote.
Nathan Eddy is a freelance writer for InformationWeek. He has written for Popular Mechanics, Sales & Marketing Management Magazine, FierceMarkets, and CRN, among others. In 2012 he made his first documentary film, The Absent Column. He currently lives in Berlin. View Full Bio
We welcome your comments on this topic on our social media channels, or
[contact us directly]
with questions about the site.