iPhone SE, Smaller iPad Pro Unveiled: Up Close Look
Apple unveiled smaller, cheaper versions of the iPhone and iPad Pro during its March 21 event. Execs also demoed iOS 9.3 and updates to tvOS and Apple Watch. Get a closer look.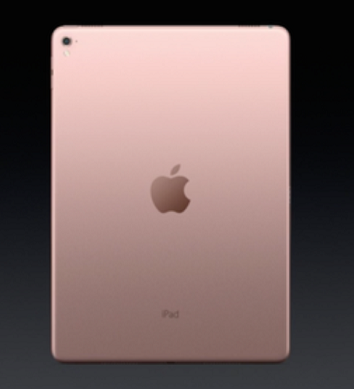 On March 21, Apple CEO Tim Cook and fellow executives took the stage at the Town Hall theatre at the company's Cupertino, Calif., headquarters to discuss Apple's newest products and services. Announcements included the iPhone SE, smaller iPad Pro, iOS 9.3, CareKit, and new Apple Watch bands.
The event put several rumors to rest. In the weeks leading up to the announcements, industry watchers predicted a smaller and less expensive iPhone, new iPad, and iOS 9.3 would appear at the launch.
All of the pre-event predictions were confirmed accurate. Apple also shared a few updates on its recent environmental initiatives and how it's working to make advancements in the health field with updates on ResearchKit and launch of new framework CareKit.
[Apple Watch turns 1: What has changed one year later?]
Aside from the products unveiled at its March launch event, industry analysts suggest Apple may be saving some updates to announce later this year.
"Apple is hosting a low-key event on its own campus to launch new products, but will likely save any software and services announcements for its annual developer conference in June," said Forrester's Frank Gillett in an email prior to Monday's event.
Gillett also predicted the company would avoid mentioning its ongoing legal battle with the FBI, so as not to distract viewers from the day's news. This turned out to be false, as Cook immediately addressed the court case when he stepped onstage.
"We know the [iPhone] is a deeply personal device," Cook said. "We need to decide as a nation how much power the government should have over our data and our privacy."
As the legal showdown unfolds, we take a closer look at the iPhone SE, new iPad Pro, iOS 9.3, and other new products and services from the March 21 event. Were you pleased or disappointed with the updates? Will you buy any of the new devices?
(All images are screenshots of the Apple March 21, 2016 event live stream)

Kelly Sheridan is the Staff Editor at Dark Reading, where she focuses on cybersecurity news and analysis. She is a business technology journalist who previously reported for InformationWeek, where she covered Microsoft, and Insurance & Technology, where she covered financial ... View Full Bio
We welcome your comments on this topic on our social media channels, or
[contact us directly]
with questions about the site.