Microsoft vs. Samsung, Explained
Microsoft claims Samsung is trying to renege on its obligation to pay patent licensing fees. Could the billions Microsoft earns from Android-related patents be at stake?
Microsoft filed a lawsuit late last week against Samsung, alleging the South Korean electronics giant has refused to pay interest on late patent royalty payments and threatened to withhold future payments.
The royalties are tied a three-year-old cross-licensing agreement that calls for Samsung to pay Microsoft an undisclosed fee for every Android smartphone or tablet that Samsung sells. Though Android is a Google offering, Microsoft claims a wide range of patents related to the OS and has signed licensing agreements with many Android device makers.
In the lawsuit, Microsoft alleges that Samsung not only delayed royalty payments that were due last fall, but also refused to pay interest after finally remitting the late payments. Microsoft further claims that Samsung considers Microsoft's acquisition of Nokia's device business to be a breach of contract.
[Microsoft vows to fight ruling that it must release emails in foreign data center. Read Microsoft Privacy Case: What's At Stake?]
According to Microsoft, Samsung has tried to use the alleged contractual violation as a justification to cease payments. Samsung has also purportedly asked Korean authorities to eliminate the company's obligation to pay future fees. Microsoft claims that if Korean regulators attempt such a move, it would not pass legal muster. Samsung, for its part, hasn't said much, other than that it is looking into Microsoft's complaints.
In a blog post, Microsoft corporate VP and deputy general counsel David Howard alternated between diplomatic language and more pointed accusations. He took pains, for example, to paint the lawsuit as an almost routine disagreement between large companies.
"We don't take lightly filing a legal action, especially against a company with which we've enjoyed a long and productive partnership. Unfortunately, even partners sometimes disagree," he wrote. Elsewhere, he emphasized that Microsoft "values and respects" its partnership with Samsung and expects it to continue.

"We are simply asking the court to settle our disagreement, and we are confident the contract will be enforced," he added.
Nevertheless, Howard implied Samsung wants to stop making payments simply because it sells substantially more devices than it did three years ago and is presumably unhappy that its royalty obligations grew alongside its market share. "Samsung predicted it would be successful, but no one imagined their Android smartphone sales would increase this much," Howard wrote.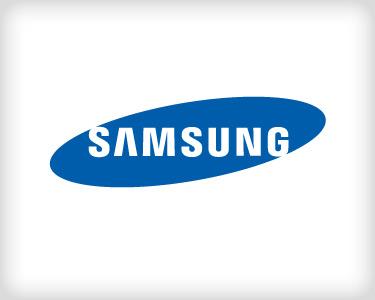 He also dismissed Samsung's claim that Microsoft breached its contract. He said Samsung used Microsoft's acquisition of Nokia's device business as an "excuse," adding, "Curiously, Samsung did not ask the court to decide whether the Nokia acquisition invalidated its contract with Microsoft, likely because it knew its position was meritless."
As is typical in the secretive world of patent agreements, many of the dispute's particulars remain unknown. Microsoft's lawsuit includes many redacted passages, for example, and does not make clear how much money it believes Samsung owes. Microsoft is believed to earn billions of dollars per year from its licensing agreements with Android device makers. Though Howard waved off Samsung's breach-of-contract claims, Microsoft is no doubt mindful that a negative ruling could establish a precedent that would allow other Android device makers to challenge these agreements.
Cyber criminals wielding APTs have plenty of innovative techniques to evade network and endpoint defenses. It's scary stuff, and ignorance is definitely not bliss. How to fight back? Think security that's distributed, stratified, and adaptive. Get the Advanced Attacks Demand New Defenses report today. (Free registration required.)
Michael Endler joined InformationWeek as an associate editor in 2012. He previously worked in talent representation in the entertainment industry, as a freelance copywriter and photojournalist, and as a teacher. Michael earned a BA in English from Stanford University in 2005 ... View Full Bio
We welcome your comments on this topic on our social media channels, or
[contact us directly]
with questions about the site.