Pebble Smartwatch Updates Include Expanded Health, Fitness Features
Pebble's smartwatch has been updated with new capabilities to help users better track their fitness performance. It also now includes Smart Alarms to ease the pain of waking up.
Pebble is beefing up its health and fitness tracking capabilities for its Time smartwatch series with a software update through the Android and iOS applications.
With Pebble Health, which the company detailed in a blog post May 10, the smartwatches have features that extend beyond daily step counts and sleep tracking. Users can now paint a more comprehensive picture of their achievements, see activity trends over time, auto-track runs and long walks, sleep smarter, and enforce healthy habits with insights and encouragement.
Through integration with the Pebble app, the devices users can now compare how their last day, week, or month of activity measures up against typical performance, and you can also view calories, step distance, and active time.
If users aren't automatically asked to update their Pebble, they can use the Pebble app to update the watch to Firmware 3.12.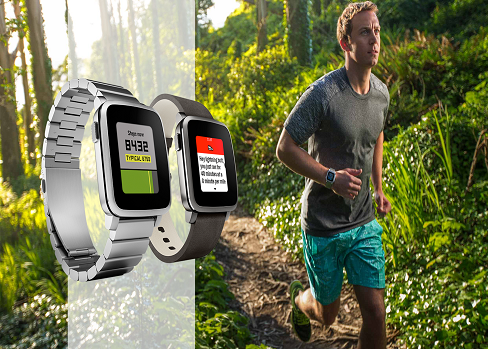 A new feature within the official Alarms app, called Smart Alarms, is designed to help users wake up more refreshed by waking them up 30 minutes before the set time, during the lightest phase of sleep.
In addition, a new auto-detection of long walks and runs means Pebble Health sends an activity summary to the watch after completion and lets users dive into detailed stats for those activities on the mobile app.
For all Pebble models, text responses to incoming or missed calls are now available for iPhone users with text replies enabled from a compatible carrier.
With the Send Text app, users can start a conversation from their wrist, send a canned response or voice note to recent and favorite contacts, or reply to incoming calls with a canned text response or voice note.
The increased capabilities follow the company's March decision to lay off a quarter of its workforce -- about 40 people in total.
Pebble CEO Eric Migicovsky told Tech Insider that Silicon Valley financial restraints are to blame for the cuts, even as the company has successfully raised $26 million from investors -- in addition to the funds raised in a successful Kickstarter campaign for production of its smartwatches.
Wearable electronics sales are projected to reach 274.6 million units in 2016, according to a February report from Gartner.
[Read more about wearables and healthcare.]
The group forecasts an 18.4% jump from 232 million units sold in 2015. The market will drive $28.7 billion in revenue in 2016. Of that total, $11.5 billion will come from smartwatch sales.
However, while fitness trackers and other wearable devices continue to gain in popularity, a recent report from Spiceworks finds that 53% of IT professionals believe wearables are most likely to be sources of security breaches among Internet of Things (IoT) devices connected to their network.
At the recent InformationWeek conference in Las Vegas, Intermountain Healthcare chief information security officer Karl J. West spoke about the need to balance the adoption of the IoT with security, especially at a time when threats such as ransomware at healthcare facilities are on the rise.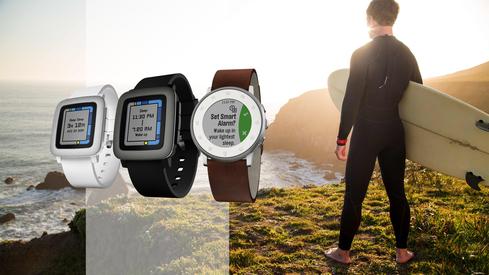 West noted that the key to keeping a network secure, especially when new devices are being introduced, is to keep the lines of communication open both within and outside an organization.
"If another device is introduced, then the protections must be same. That's a key security priority for us," West told the audience.
Nathan Eddy is a freelance writer for InformationWeek. He has written for Popular Mechanics, Sales & Marketing Management Magazine, FierceMarkets, and CRN, among others. In 2012 he made his first documentary film, The Absent Column. He currently lives in Berlin. View Full Bio
We welcome your comments on this topic on our social media channels, or
[contact us directly]
with questions about the site.