Qualcomm Snapdragon Wear 1100 Chip Targets Wearables, IoT
Qualcomm's processor supports Android and the Android Wear platform. It's aiming at targeted wearables like smartwatches for kids.
At Computex 2016 show in Taiwan this week, Qualcomm announced the launch of a new chip, the Snapdragon Wear 1100 processor, which offers a low-power and smart-sensing technology, along with software support for Google Android and Android Wear platforms.
The chips will be aimed at the wearable device market for devices such as fitness trackers, smart headsets, and wearable accessories like smartwatches. It also complements the Snapdragon Wear 2100 processor, which is designed for multi-purpose wearables.
The Snapdragon Wear 1100 includes low-power features, such as Power Save Mode (PSM). It offers a next-gen Cat 1 modem with LTE/3G global band support, as well as an integrated applications processor for Linux-based applications that scales to support voice, WiFi, and Bluetooth connectivity.
The chip also incorporates the company's iZat integrated location engine to offer enhanced accuracy and power optimization through features like multi-GNSS, cell-ID positioning, and the ability to support applications that utilize geofencing for safety monitoring.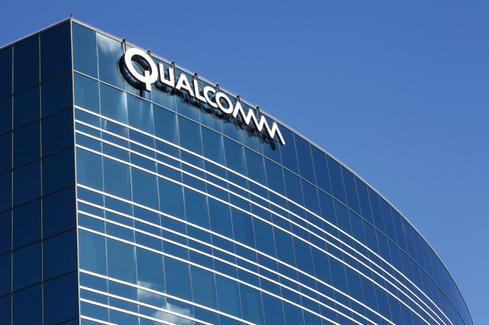 Qualcomm Technologies, the company subsidiary behind the chips, also announced a series of collaborations with Aricent, Borqs, Infomark, and SurfaceInk to showcase the Snapdragon Wear 1100's potential in the targeted wearable market of smartwatches for children and the elderly.
In addition to the platform announcements, a number of OEMs launched connected kids' watches at the event, including Anda Technologies, which plans to launch an Android-based kids' watch, based on the Borqs reference design, for the Latin America region.
WeBandz unveiled its smart-tracking modular device, based on the SurfaceInk design, that can be customized for the younger, elderly, and pet-owner markets in the US, while inWatch announced two kids' watch SKUs, one for boys and another for girls, based on the Borqs reference design, specifically for the China region.
[Read more about how IoT and fitness trackers are driving sales in the consumer market.]
Inside the Snapdragon Wear 1100 chipset are the hardware cryptographic engine, HW random number generator, and TrustZone, which supports a secure environment for consumers.
The company also noted product families such as the Snapdragon Wear 2100, the CSR102x Bluetooth Smart 4.2 SoC, and the Qualcomm SiRFStar location are now incorporated into a variety of products across the range of smart eyewear, smartwatches, smart bands, and other wearable devices.
Total shipment volumes of wearable devices reached 19.7 million units in the first quarter of 2016, an increase of 67.2% from the 11.8 million units shipped in the first quarter of 2015, according to a May 16 report from IDC.
Smartwatches and basic wearables -- ones that don't run third-party applications -- showed strong growth. The report also noted greater participation within emerging wearables categories, particularly clothing and footwear.
"The good news is that the wearables market continues to mature and expand," Ramon Llamas, research manager for IDC's Wearables team, wrote in the report. "The wearables that we see today are several steps ahead of what we saw when this market began, increasingly taking their cues from form, function, and fashion. That keeps them relevant. The downside is that it is becoming a crowded market, and not everyone is guaranteed success."
Nathan Eddy is a freelance writer for InformationWeek. He has written for Popular Mechanics, Sales & Marketing Management Magazine, FierceMarkets, and CRN, among others. In 2012 he made his first documentary film, The Absent Column. He currently lives in Berlin. View Full Bio
We welcome your comments on this topic on our social media channels, or
[contact us directly]
with questions about the site.